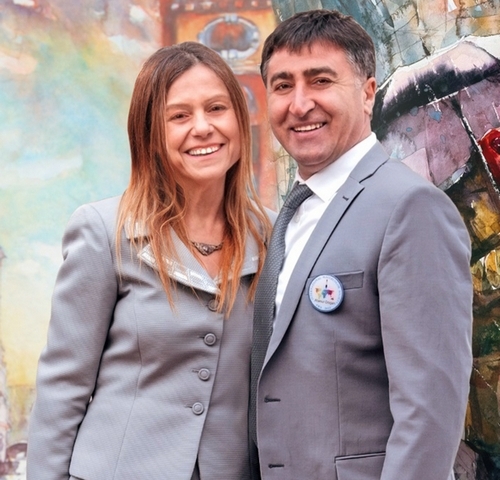 Asuman and Atanur Dogan are Turkish-Canadian watercolorists and sculptors.
Asuman's artwork is semi-expressionist in style. Her early work captures the essence of traditional village life in Turkey: the panoramic scene of a small town, or a narrow street and building in an Anatolian village. Her still life paintings are equally imaginative, characterized by the same application of loose washes and contrasting colours that bloom into each other to give a sense of both solidity and transience. 

Atanur's paintings portray ordinary people going about their daily tasks, elderly men idling away time at a coffee shop, or characters involved in ancient Turkish customs. His figures emote both a sense of strength and poetry, especially reflecting emotions in the eyes and facial expressions. More recently, the subjects of his art are influenced by the people and cultures discovered in travels abroad In 2004, the Portrait Society of Canada selected Atanur Dogan, as one of five portrait artists, deemed best in the world. Atanur was also invited by the Portrait Society of Canada to be the demonstrating portrait artist at the "2004 International Portrait Arts Festival" held in Toronto. In 2009, the couple received the People's Choice Award at one of North America's largest art shows held at Toronto City Hall.
---
Meet the DOGANART&ROSA Professional Watercolour Set with the colour palette of famous artists Atanur and Asuman Dogan, founders of the International watercolour society IWS. 
All of Atanur Dogan's works are filled with fantastic dynamics, strong energy, and genuine deep emotions. The extraordinary eloquent painting "Ballerina's feet" became part of the package design of DOGANART&ROSA Watercolour Set.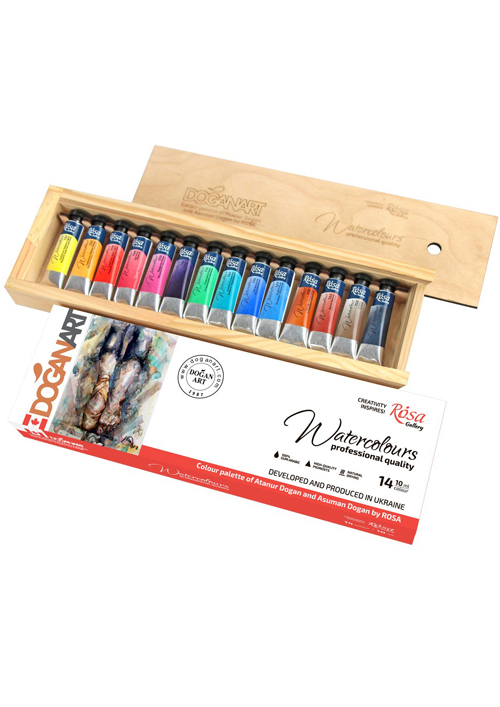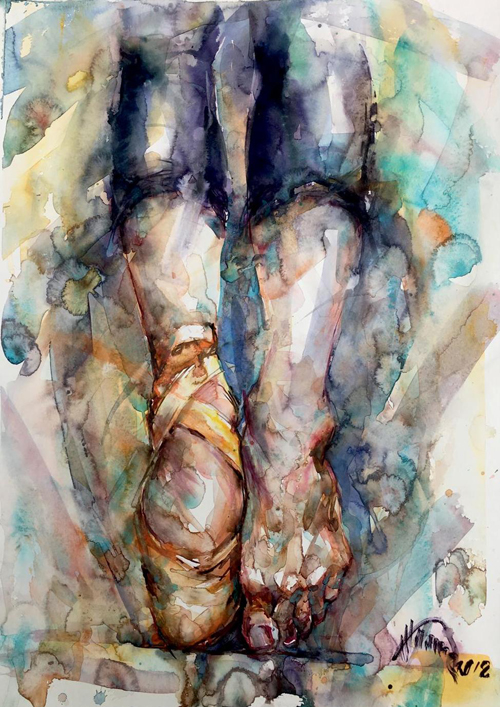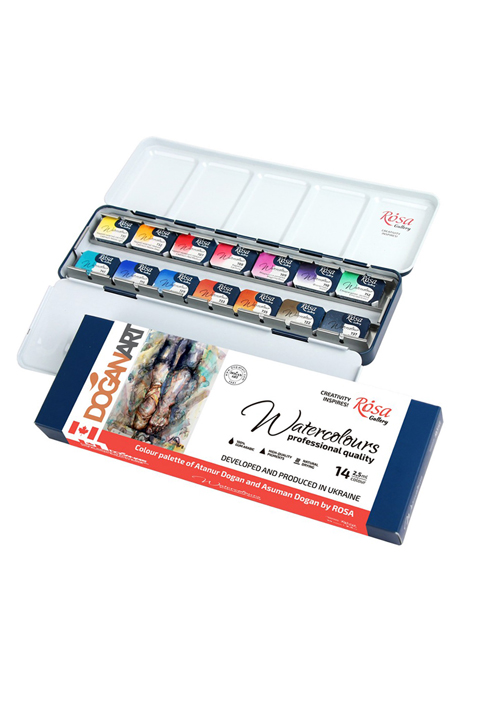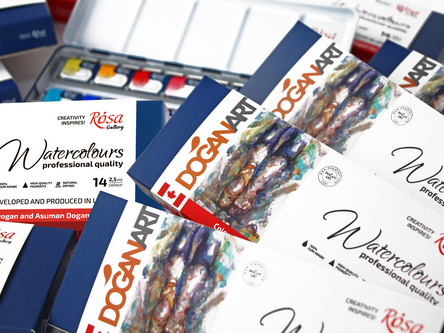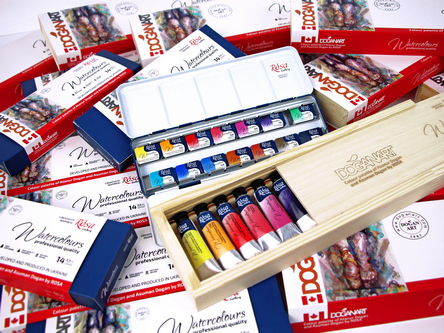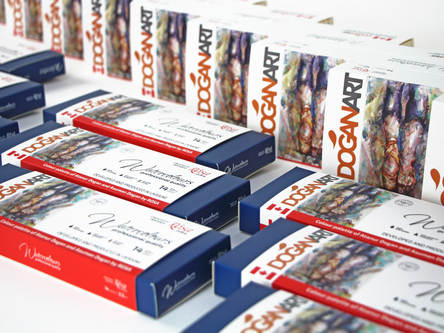 The king of palette from Atanur Dogan is cobalt turquoise. This is a fresh colour with a granulation effect that is made on a natural pigment, which will help to create extraordinary mixtures and add expression to every work.
"I love ROSA paint, its transparent vibrant and strong colors. My favorite color in ROSA is Light Turquoise Green, Its unique and great for my light cold color which I use on the painting very friquently."