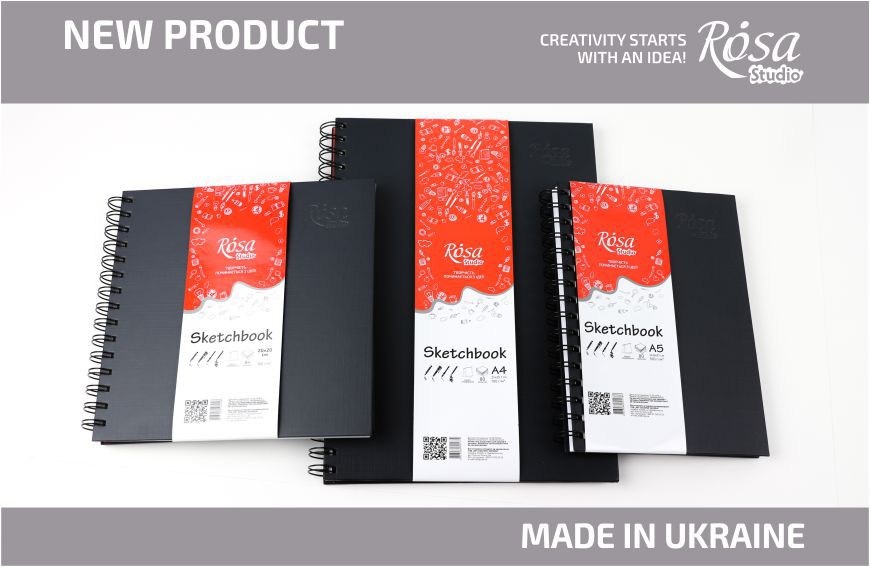 ROSA Studio presents new products: spiral-bound sketchbooks of different formats - A4, A5 and square 20 * 20cm.
Main Features:
- The structure of the paper provides an excellent combination with varying hardness of pencils, charcoal, ink, liners.
- A paper with a weight of 100g / m2 can withstand much erasing without damaging the structure.
- ROSA Studio spiral-bound sketchbook is lightweight, compact and easy to use.
- Hard cover will serve as a tablet and works will be kept safe. Micro-perforation on each sheet for easy removal of your works from the general block.
Enjoy drawing in ROSA Studio spiral-bound sketchbooks!