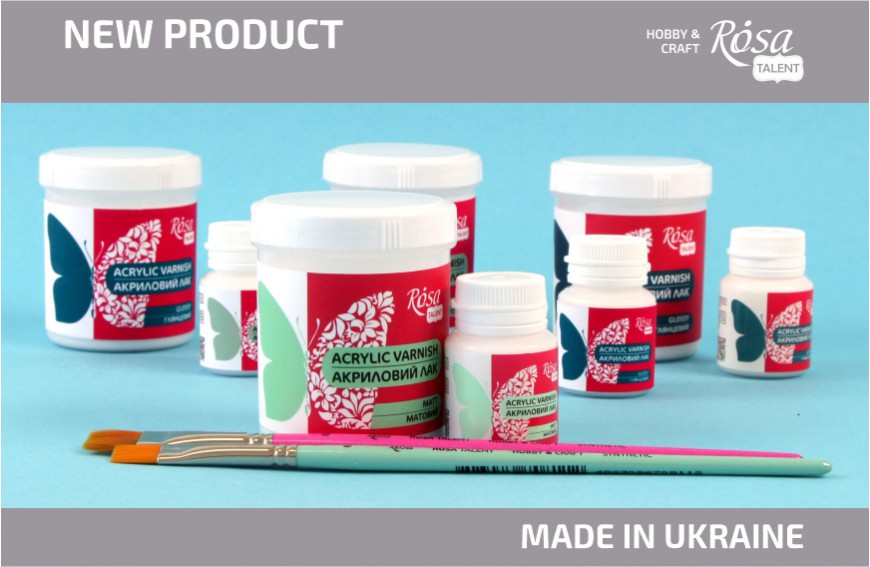 Meet the novelties for the decor - matte and glossy acrylic varnishes ROSA TALENT in convenient sizes of 20 and 100 ml!
ROSA TALENT water-based varnishes are designed to cover acrylic products made of wood, MDF, fiberboard, stone, glass, primed paper, or canvas. They form a waterproof matte or glossy film on painting, do not stick after drying, do not turn yellow over time and protect from scratches. Thanks to this, the painting retains its original look for a long time.

• Convenient size for small products - 20 ml
• Spreads evenly over the surface
• Does not turn yellow over time
• No sharp odor
• Dries quickly
Water-based, varnishes ROSA Studio do not have a pungent odor, so they can be safely used indoors.
Matt and gloss varnishes ROSA Studio can be mixed to produce a satin effect.