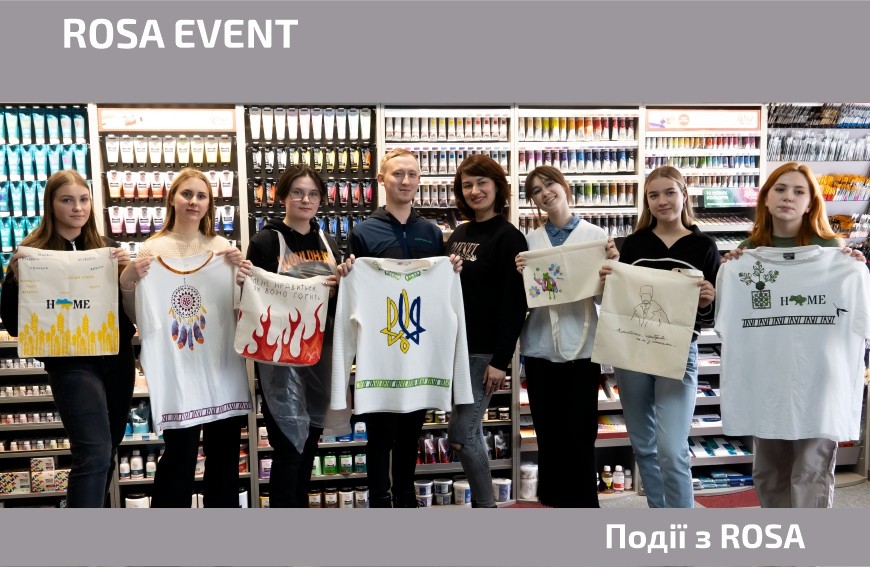 The winners of the 2nd season of ROSA's annual contest - "Heroes of famous paintings in the modern world" visited our production and took part in a joint master class in fabric painting technique.
More than twenty of the most active students, accompanied by a group of teachers from Ahatanhel Krymskyi Volodymyr Pedagogical Applied College of Volyn Regional Council, majoring in "Fine Art", made a visit in order to understand from the inside the entire process of creating artistic materials that are used every day in the education process.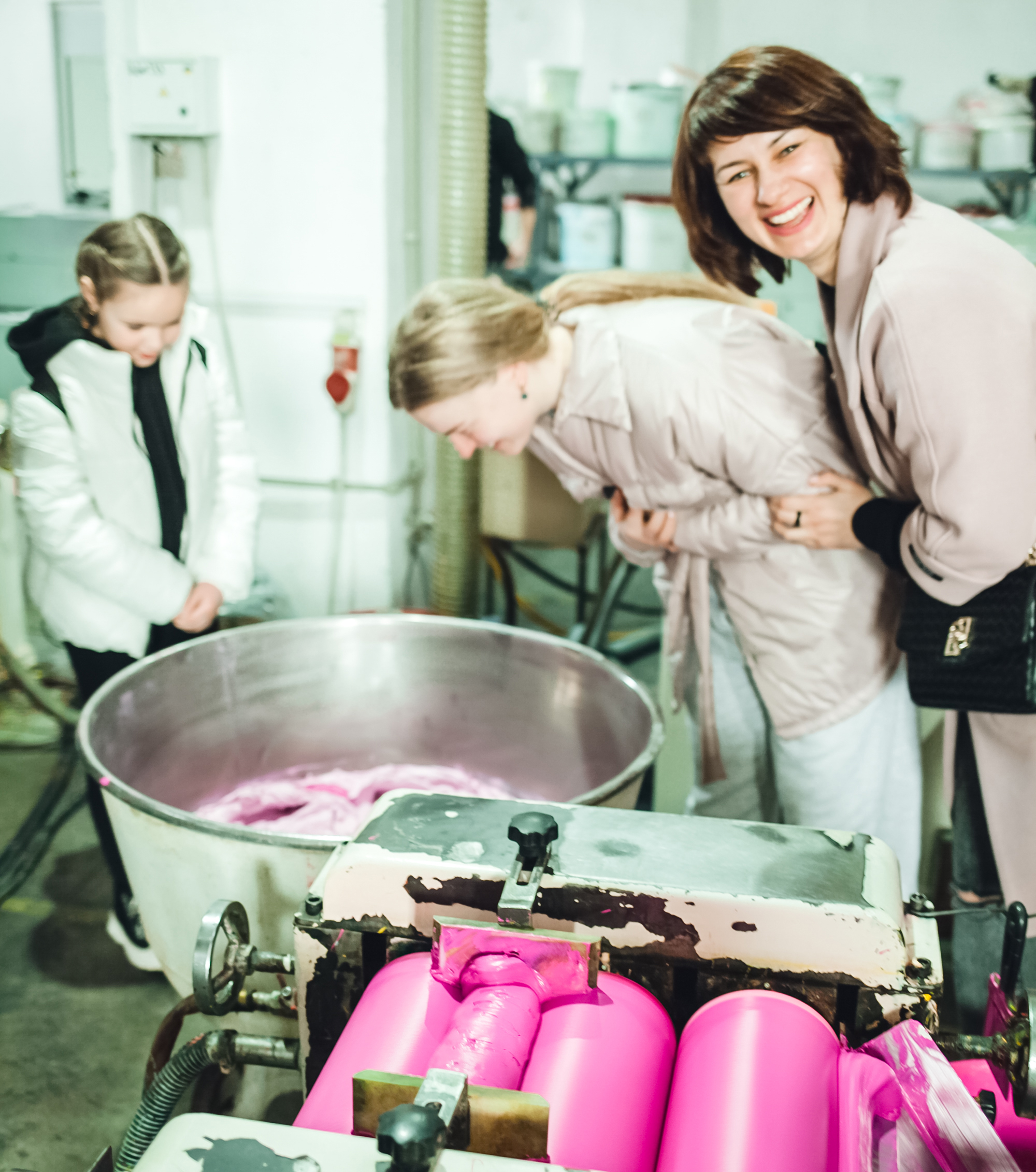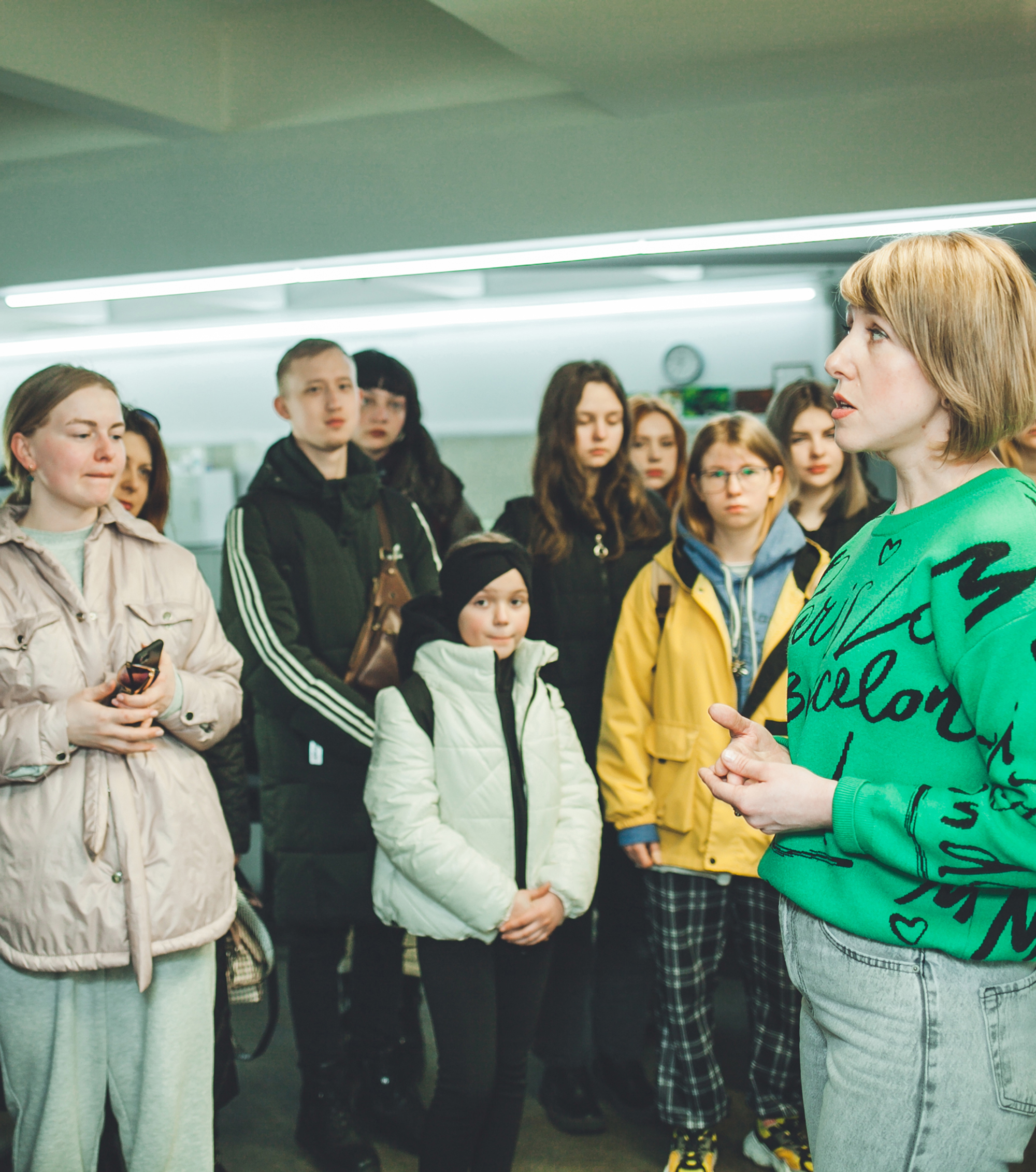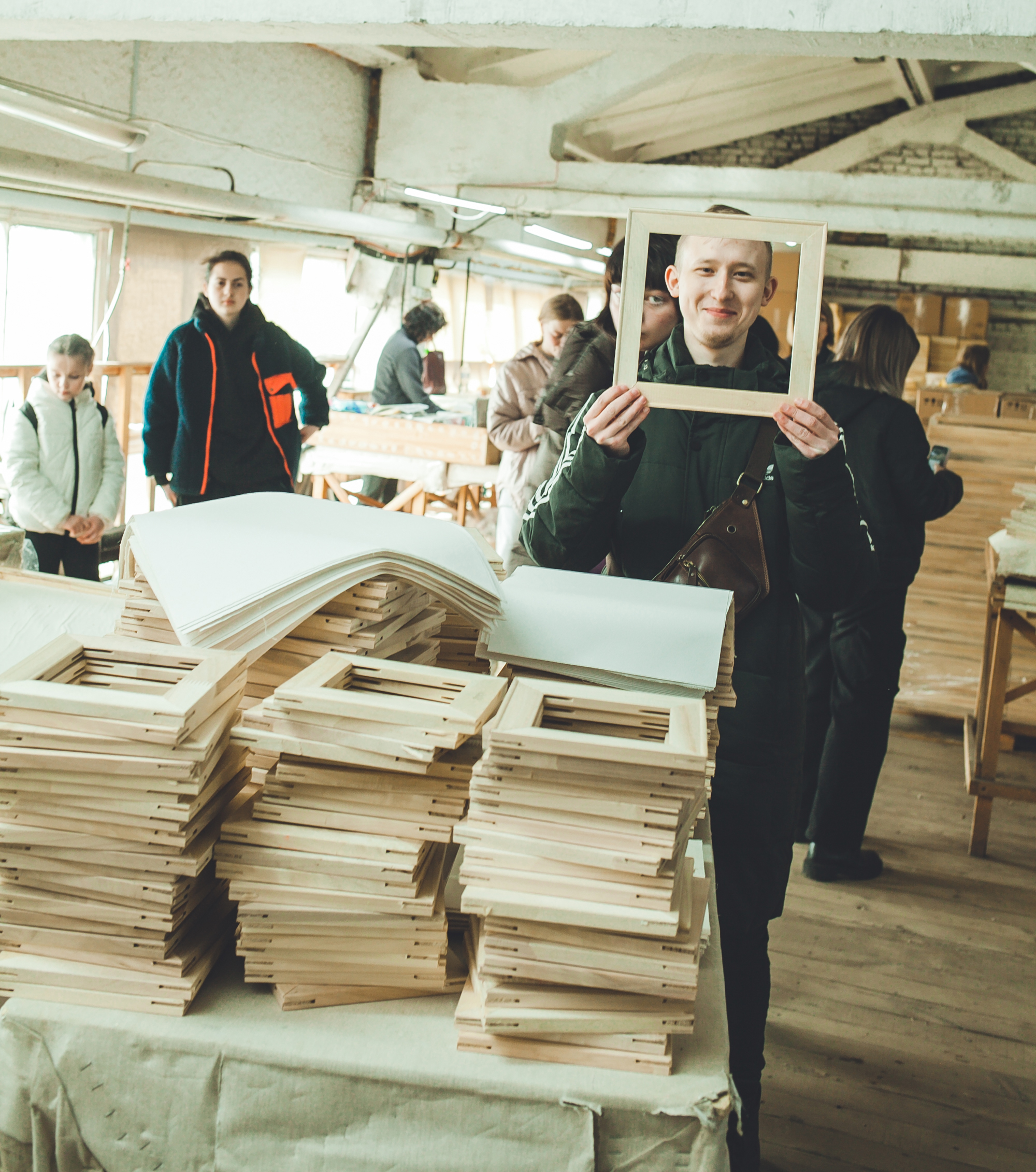 For more than four hours, exploring production facilities, the young artists got acquainted with the full chain of production processes, from the study of raw materials, the creation of recipes, and the development of test samples in the laboratory, through all the production processes of raw material preparation, production to marking and packaging of paints in the production departments. They learned the secrets and important details of the work of technologists and the requirements and standards that the ROSA brand adheres to in production. They studied the traditions and requirements in the production of bases for painting and were convinced of the importance of the painstaking manual work of priming and stretching the canvas. The entire ROSA team is sincerely grateful for the kind words and high evaluation of our work.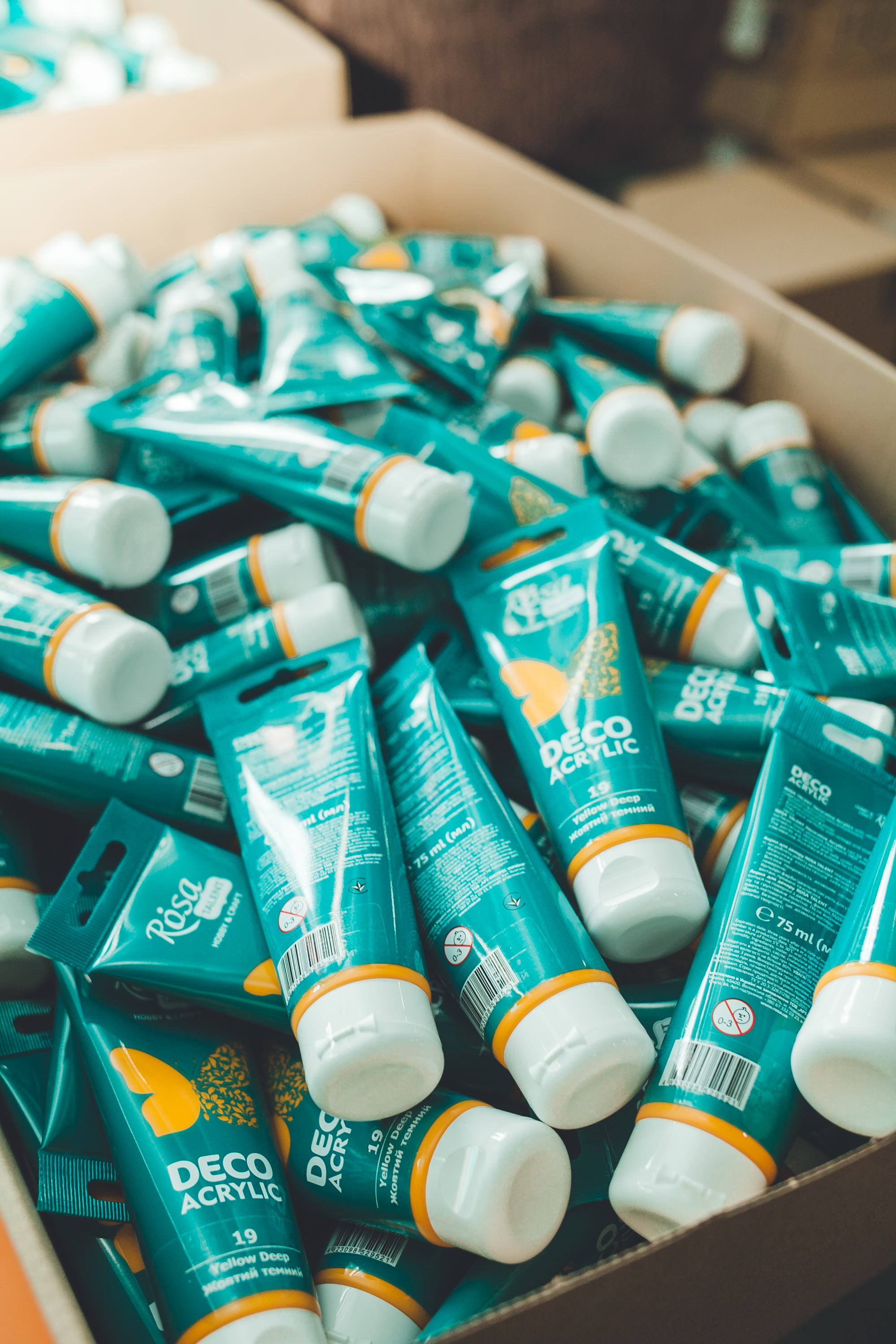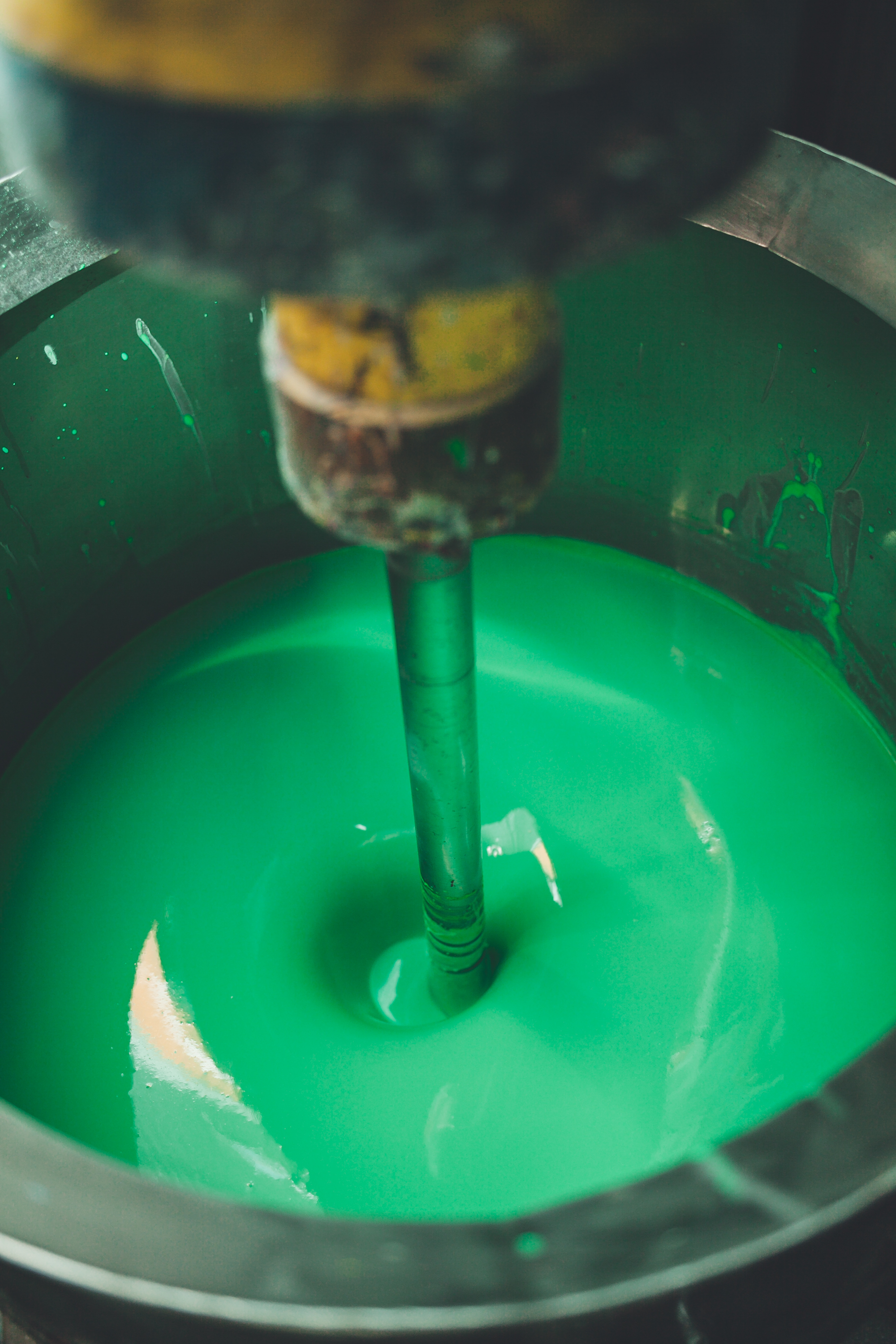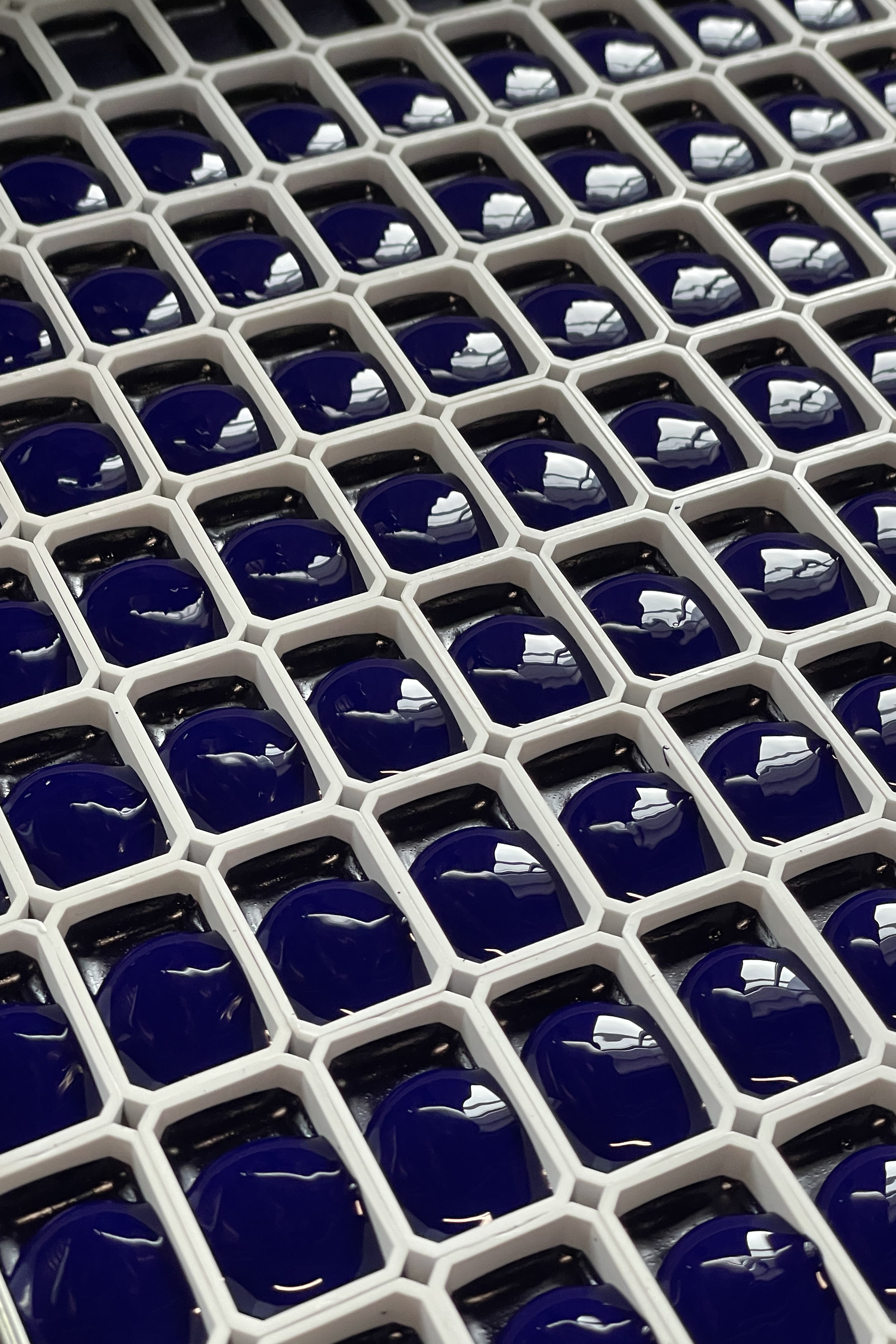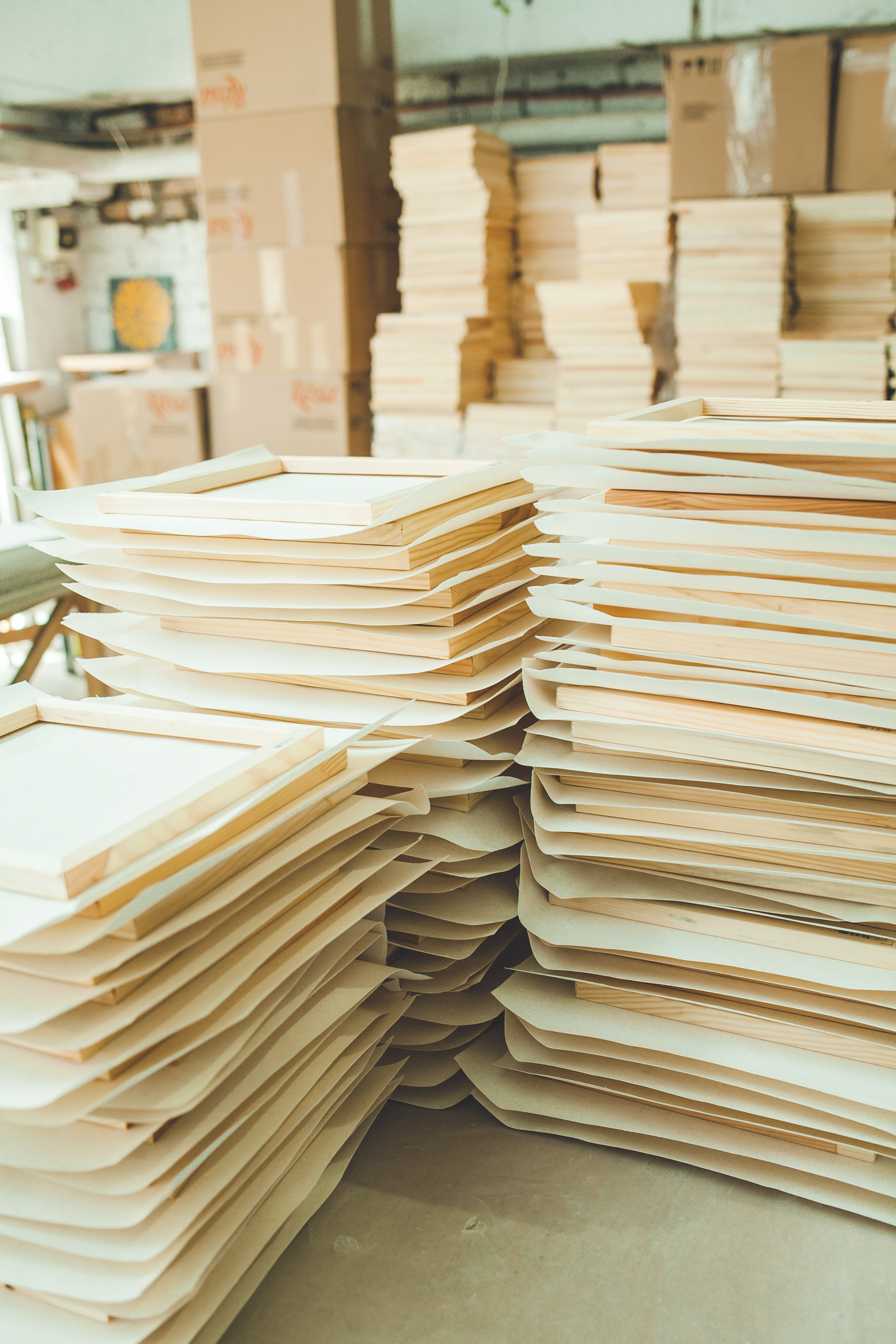 The artists of the ROSA company held a master class in fabric painting techniques for our guests. Students and teachers had the opportunity to test ROSA Talent acrylic paint on fabric, self-adhesive stencils, and our new pattern maker: stamps for block printing.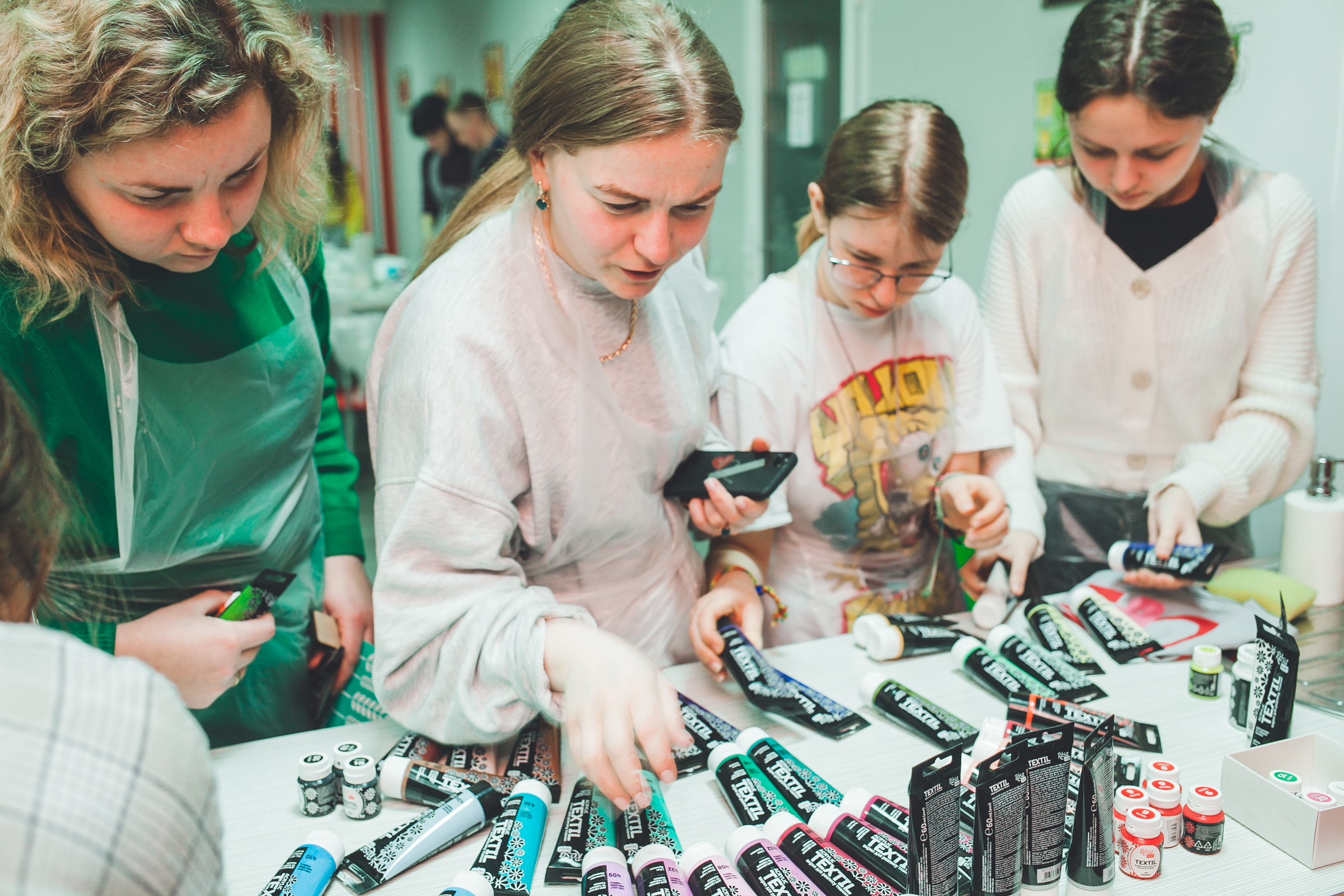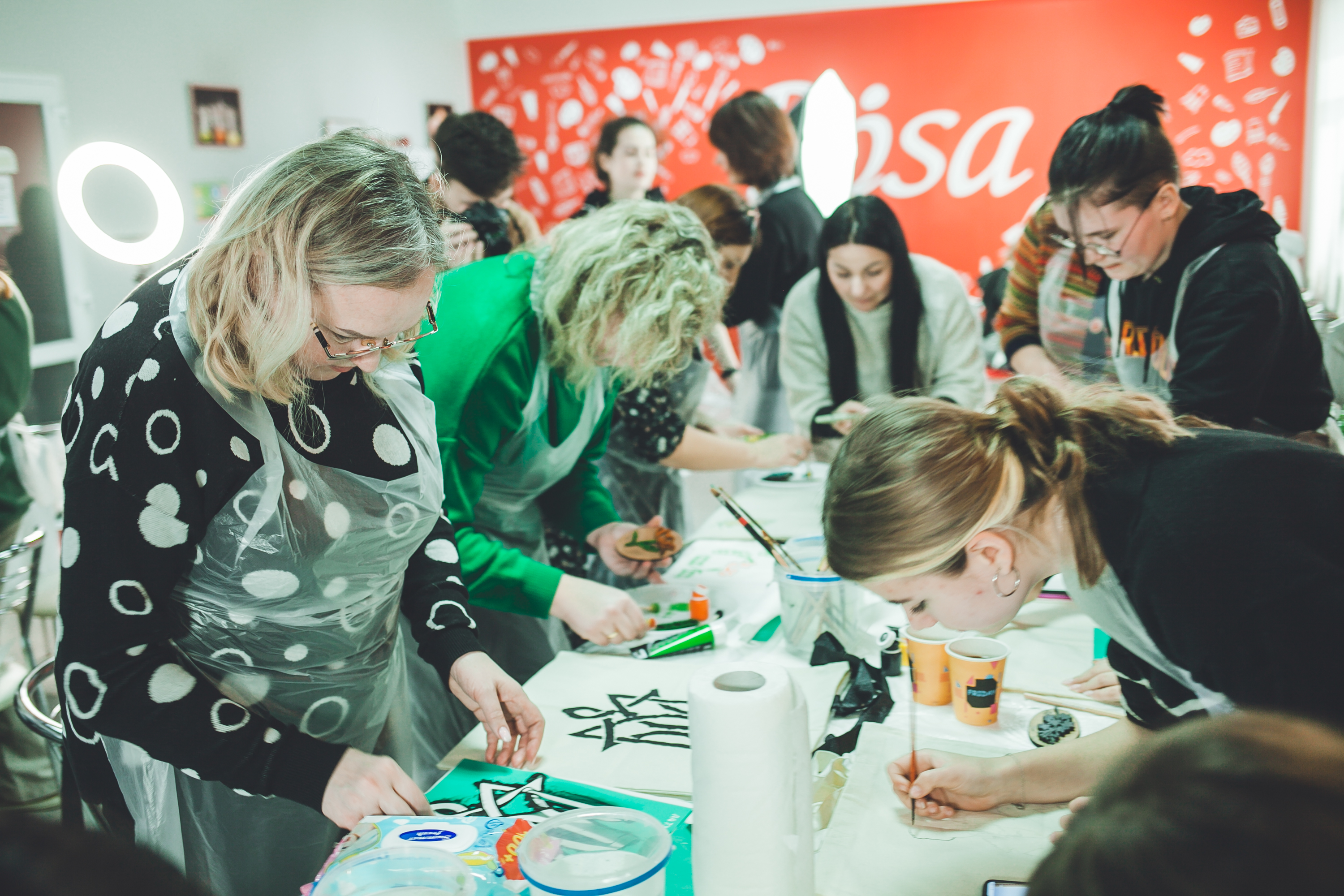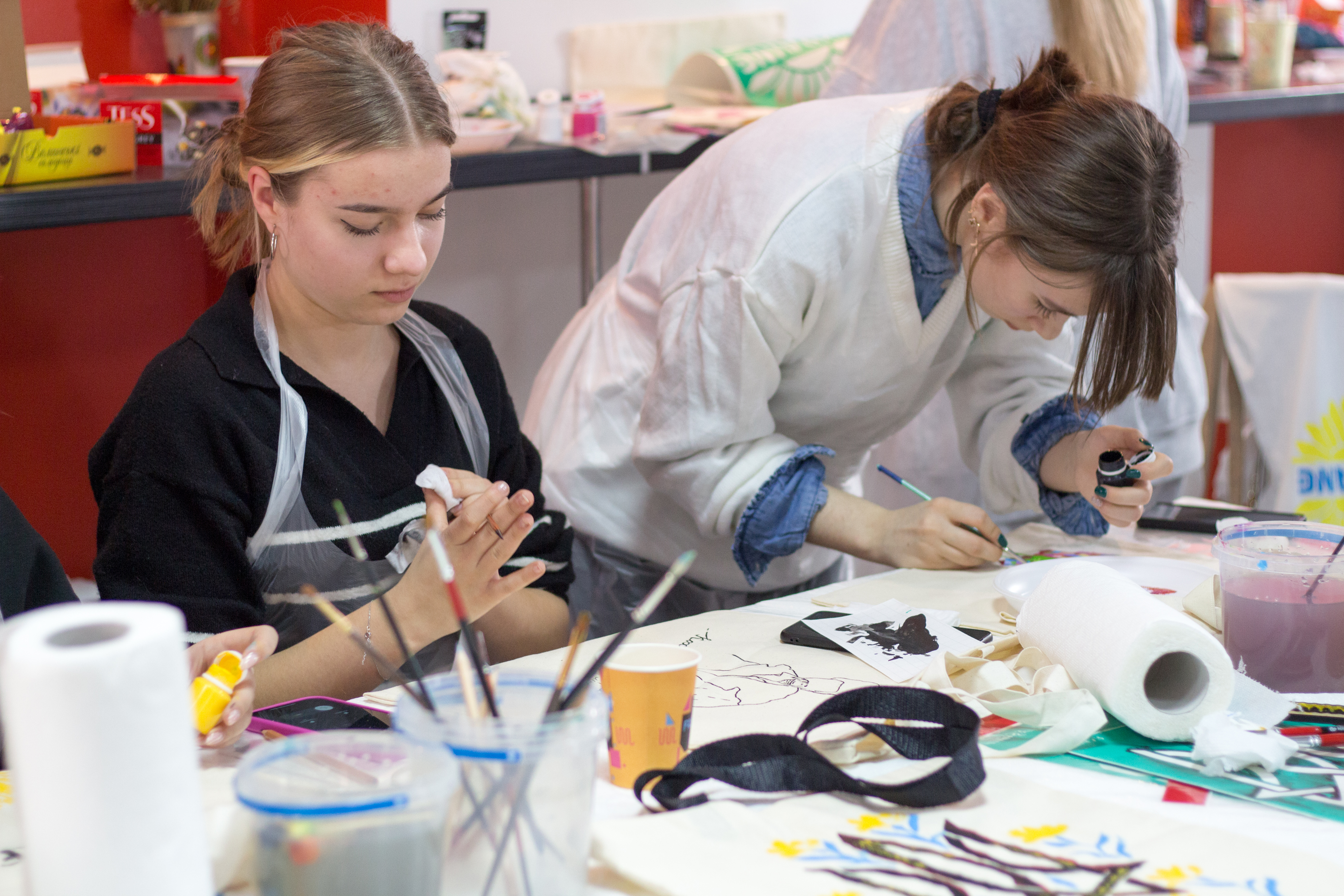 All participants created an incredible variety of works: unique eco-bags and T-shirts with patriotic motifs, geometric ornaments, floral paintings and even portraits.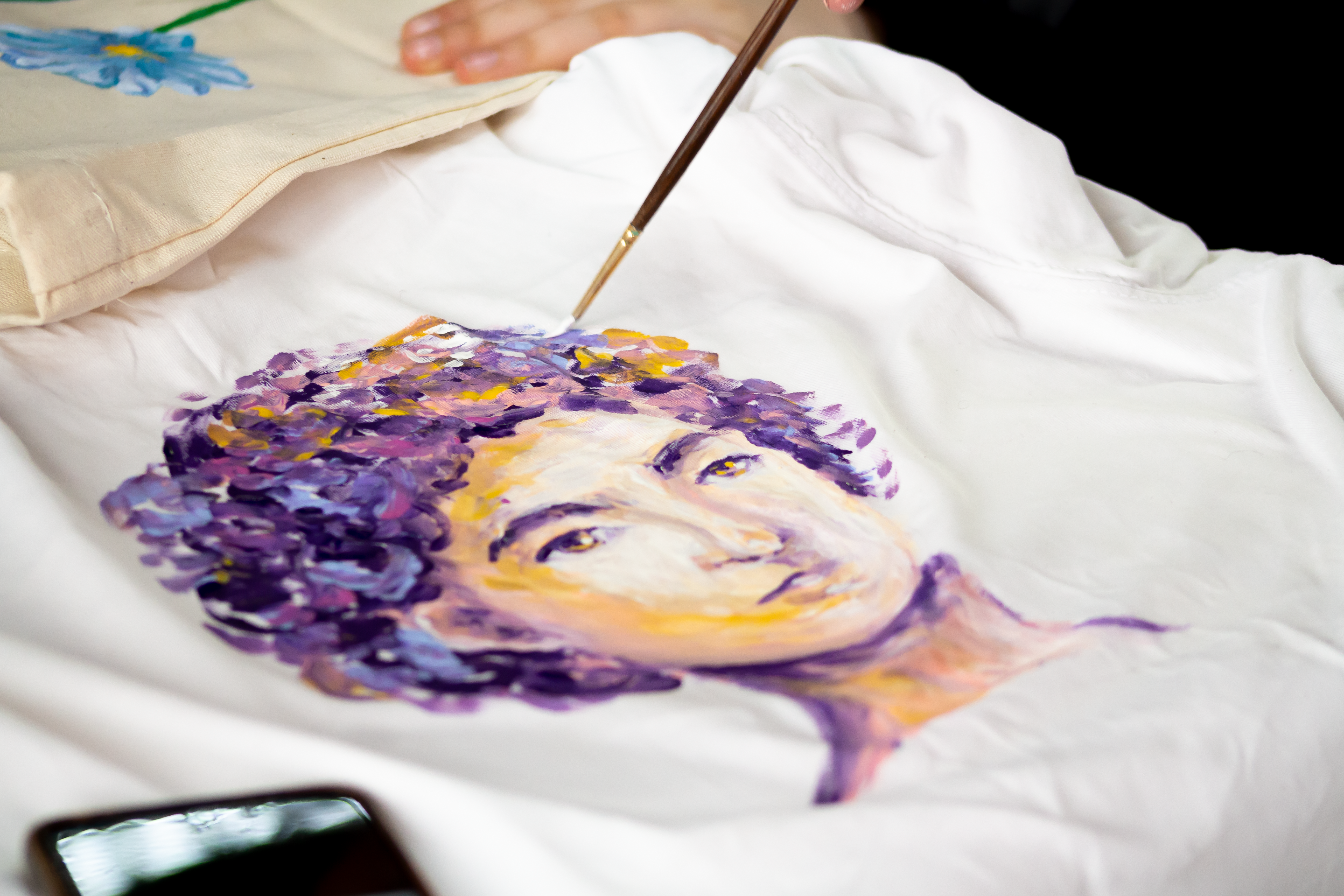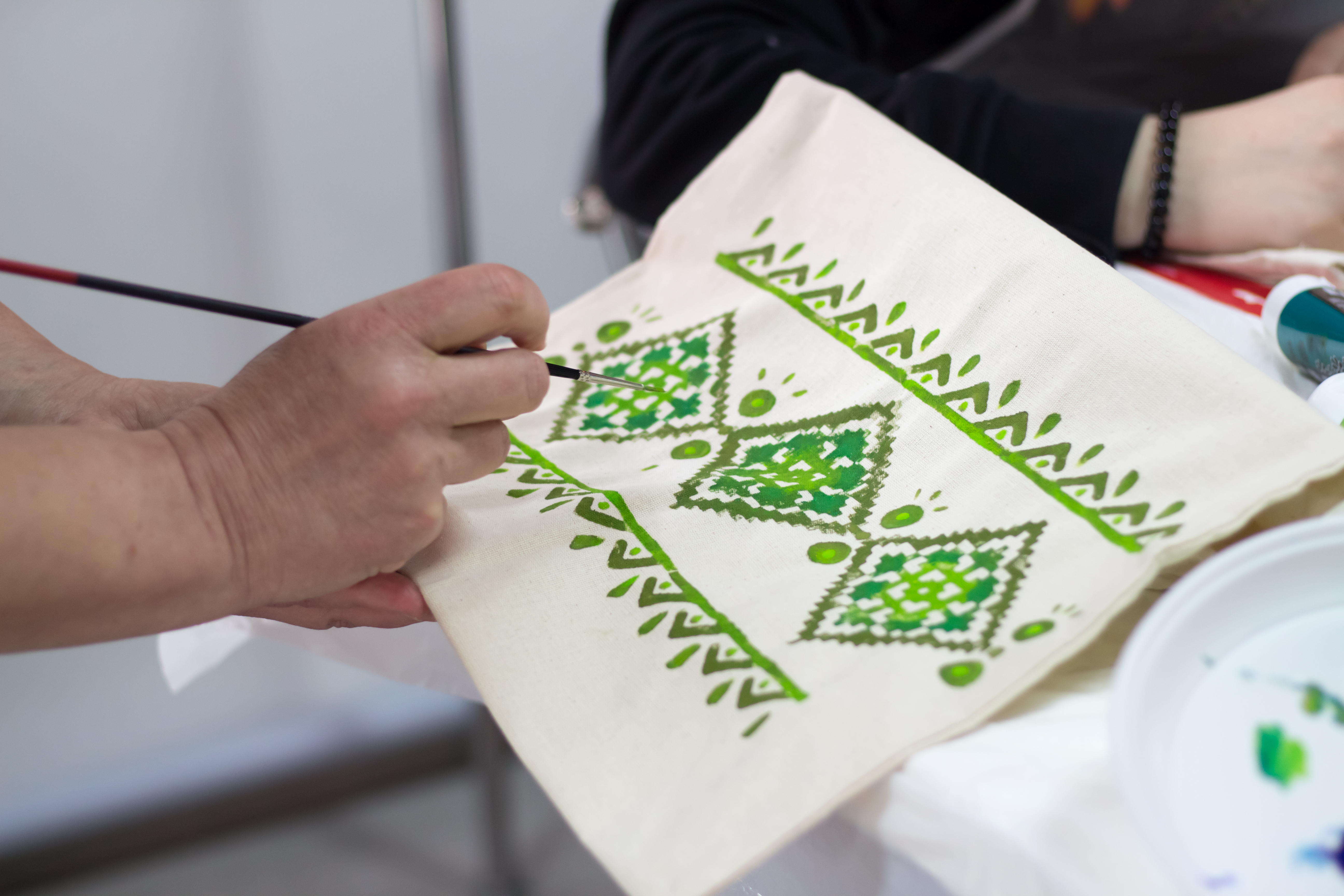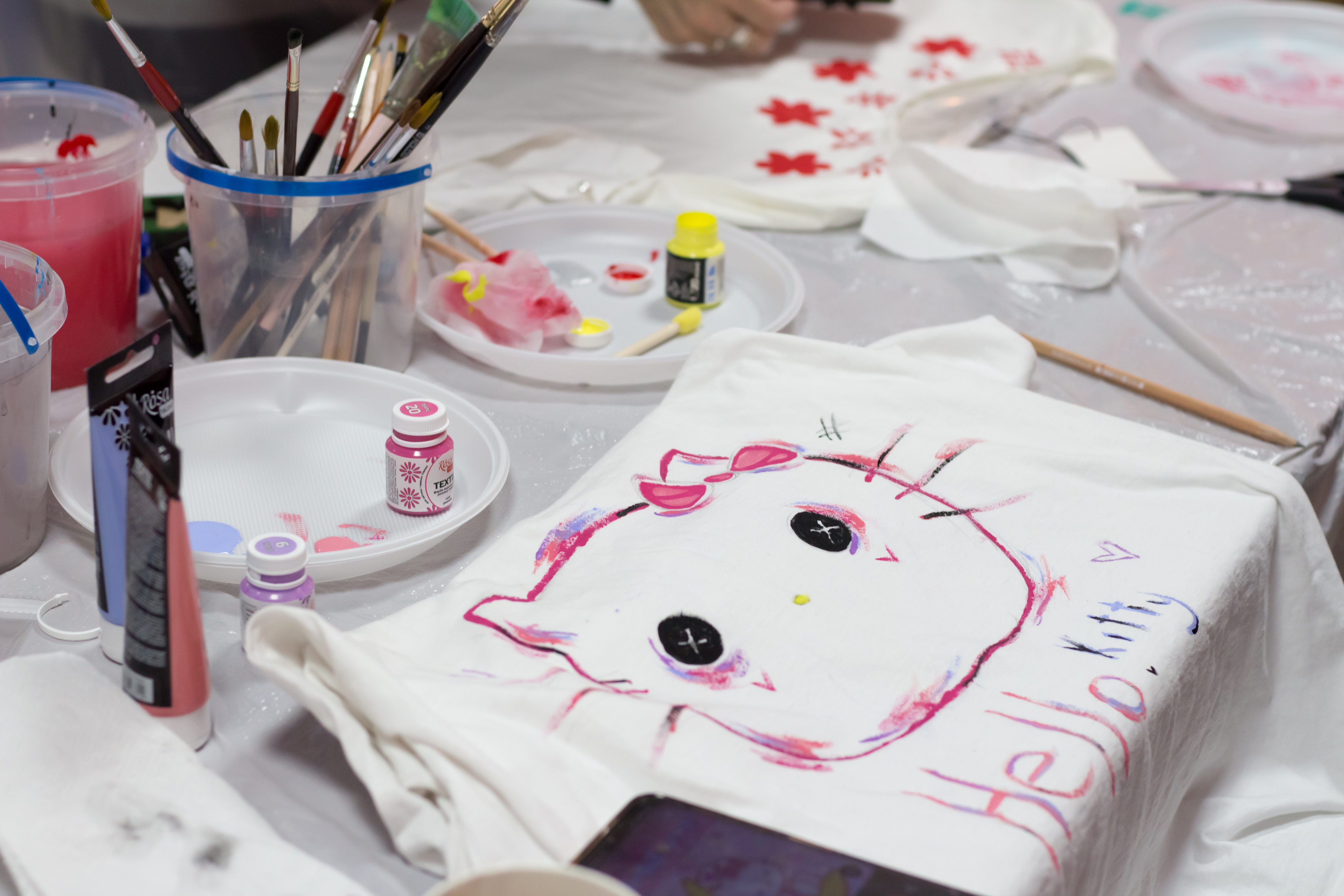 We would like to thank the students and teachers for visiting the company, pleasant communication, and sincere emotions of joint creative work! Let's create the art history of the country together!