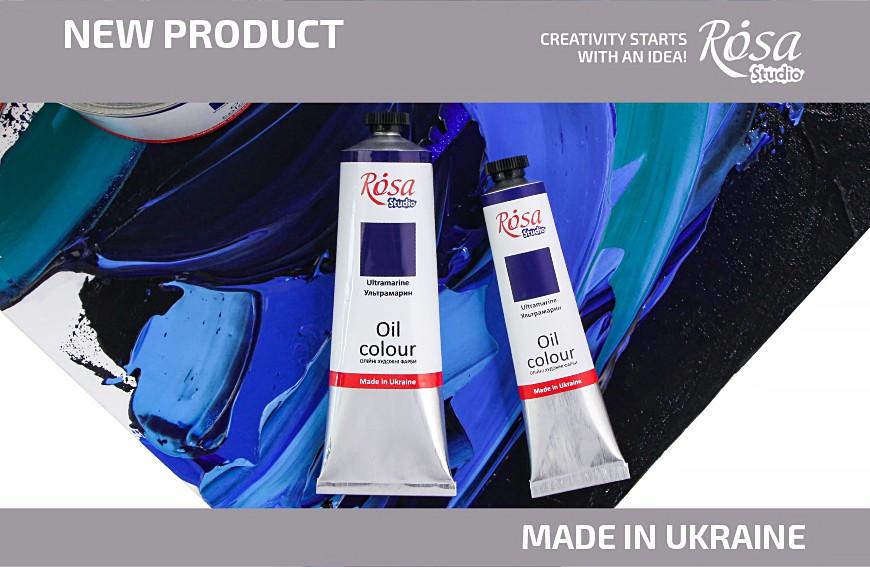 It happens quite often to artists that some colours run out faster, while others last for years.
But we have good news for you! From now on, the entire palette of ROSA Studio oil paints is available in a new size of 100 ml!
We offer three types of packaging for ROSA Studio artists' oil paints to choose from.
The palette of ROSA Studio oil paints consists of 31 colours in the size of 45 and 100 ml, the 5 most used colours in the size of 490 ml, and also available sets of paints for 12, 18, and 24 colours of 20 ml each. Choose according to your needs and methods of use.

These paints are produced with the use of polimerized lin­seed oiland have pure colours and naturalbrilliance. The colours are carefully selected оn the basis of classical art methodology. Creamy consistency of ROSA Studio colours allows artists to use paints undiluted. Paints have an accelerated drying time (up to 3 days in a thin layer), which makes it possible to complete the work faster.
Key properties:
• Creamy consistency allows you to work with paint immediately
• Fast drying period is 3 days approximately (in thin layer)
• Retain natural shine after drying
Art oil paints ROSA Studio are designed and manufactured in Ukraine. High-quality raw materials, professional approach and modern specialized equipment guarantee uncompromisingly high quality products.