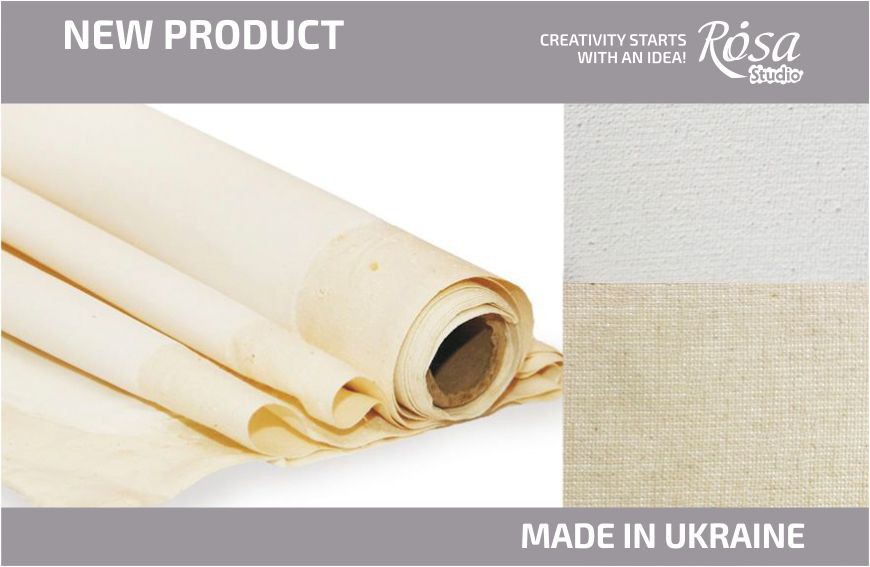 Primed Canvas Roll cotton ROSA Studiо is an all-purpose professional ground for painting both with oils and acrylics that you can buy at reasonable price.
A well-known canvas used for ROSA Studio stretchers is now available in rolls (range 3.0m*2.20m and 10m*2.20m).
Main characteristics:
- 100% cotton canvas of 320g weight
- 2 layers of a gelatin clay prevent paint leaking into the back of the picture
- 3 layers of the state-of-art acrylic primer provide dense elastic white tooth.
Hand priming methods and traditional recipes ensure high quality of ROSA canvases