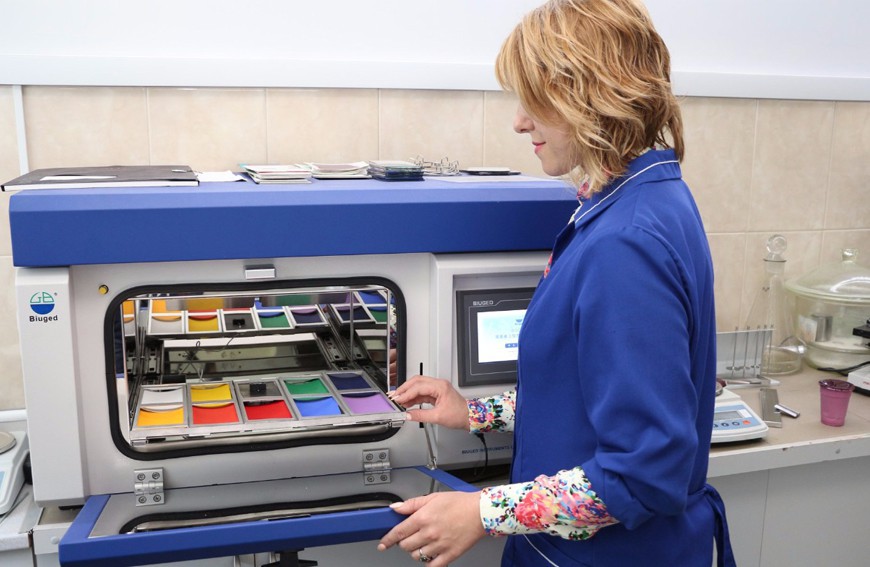 Lightfastness is one of the essential features and main requirements to the paints.
ROSA laboratories use three light-resistance test systems:
• Pigments producer Certificates confirm the quality and light fastness of the pigments.
• Light-resistance test in compliance with Public Standard is conducted during 5 months and enables the researchers to see the real-time impact of light. The paints are applied onto the fine art ground and are introduced into special outdoor display cases. Paint samples are affected by the sun from May till June and then compared to the paint samples kept away from the sun.
• UV chamber test allows to see the impact of light equivalent to several years of keeping in the gallery.
Three lightfastness test systems are employed to each of the ROSA artist paints: oil, acrylic, gouache and watercolours.
Made in Ukraine!