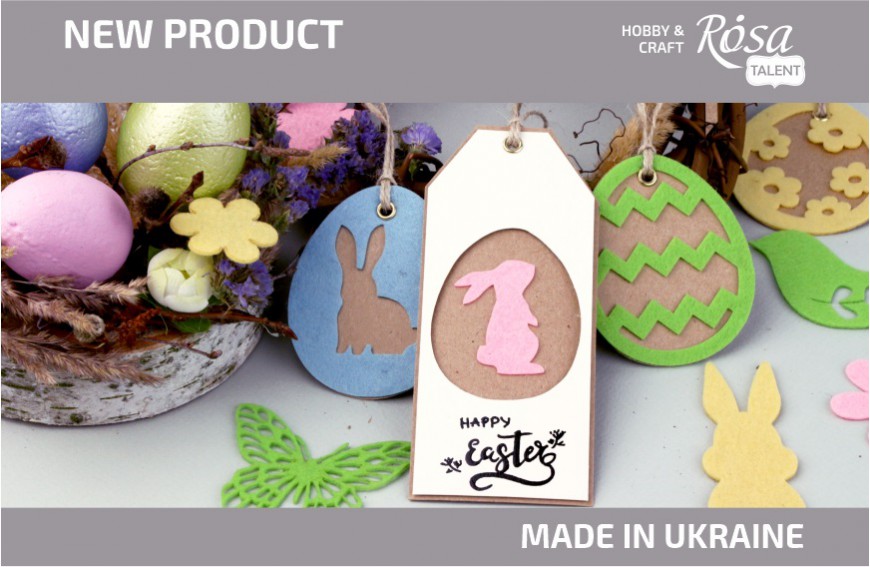 Easter is just around the corner, so we have prepared something very interesting for you - soft and delicate felt Easter ornaments from ROSA TALENT for holiday decor.
Felt ornaments can be used as an applique or patch on clothes, for decorating handmade cards and invitations, gift wrapping, compositions, toys, for decorating clothes, bags, and hats, and, most importantly, for decorating an Easter basket!
Felt Easter ornaments are presented in sets of 3, 6, 10 pieces:
• Easter bunnies
• Easter eggs
• Flowers
• Birds
• Butterflies
In each set of felt blanks, the elements are harmoniously matched in colours and themes.

ROSA TALENT felt blanks are cutout flat themed ornaments with neat smooth edges, soft and pleasant to the touch. They are becoming more and more popular lately because with their help you can create interesting, unusual, and even thematic decor without extra effort and time.
The convenience of using ROSA TALENT felt blanks is that you do not need to spend time drawing, cutting out necessary elements with scissors, as they are ready for use.
Felt blanks are excellent material for the development of children's creativity, creating applications and pictures from felt.