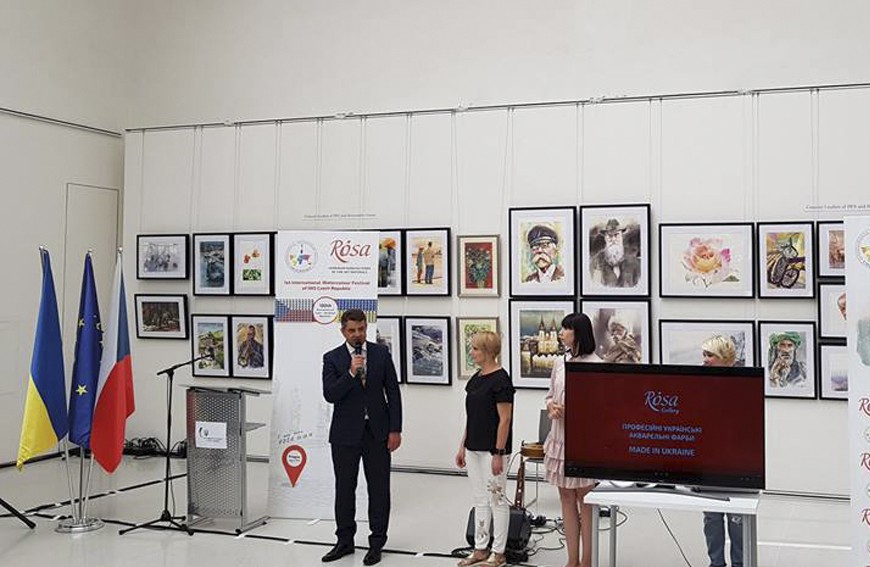 We are proud to present ROSA gifts, professional watercolour paints, to the world-famous and talented watercolorists!
We wish you inspiration, creative projects and sincere connoisseurs of your art!
Alexandra Bryksa, Helidon Doni Haliti, Christof Hoelzl, Fernand Thienpondt, Селма Тодорова, Atanur Dogan, Liu Yi, Hong Shan, Kharevsky Roman, Martina Becková, Aulikki Nukala, Irina Rebnitskaya, Ze Ze , Amit Kapoor, Rajkumar Sthabathy, Igor Sava, Hoshino Keiko, Sergiy Lysyy, NB Gurung, Pawel Gladkow, Ilya Ibryaev, Natalia Ushakova, Galyna Otchych, Igor Mosiychuk, Ihor Yurchenko, Maksym Kisilov, Володимир Стасенко, Victoria Grigorieva, Nader Mohazabnia, Ormira Lulani, Silvia Monge, Stella CanfieldMauri Virtanen Dieter Wystemp Armand Xhomo Tere Lojero Maryana Bryukhanova Olga Klochko Natalia Kudryavtseva Nataliia KulikovskaТамара Романова Tatyana Karpechenkova Elena Belgorodskaya Инна Кузьминская, Oleg Tchoumak Helen Panasiuk
We invite you to join in the catalogue "World Best Watercolourist pictures" with your own picture painted with ROSA Gallery Watercolours.
Detailed information on participation in the catalog, we will send to everyone in private message.
*If suddenly someone from the award winners did not receive a gift, write us a personal message and we will send it to you by mail.
Special congratulations to Linda A. Doll, Leader of IWS USA, who won the full ROSA Gallery watercolor paint line. We look forward to your feedback and pictures with Ukrainian watercolor. We invite you to participate in the catalog, we will send all details in a personal message.