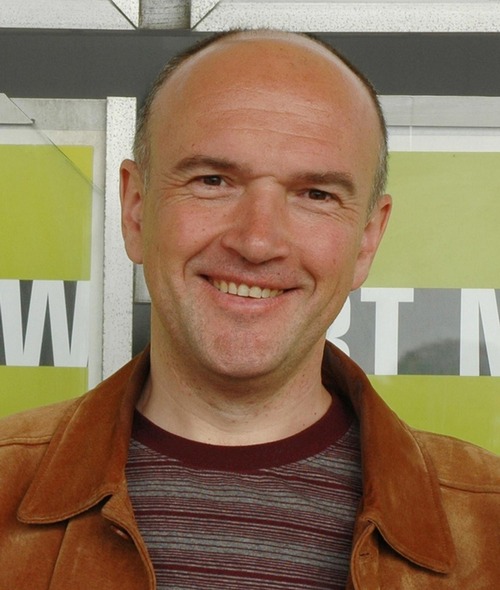 Petro Bevza is a Ukrainian artist and sculptor. He was born on January 1, 1963 in Kyiv region in a family of teachers. He graduated from Kyiv State Art Institute (1985). In 1990 he joined the National Union of Artists of Ukraine. In the same year the first solo painting exhibition was exhibited.
He is an author of ideas, co-curator and participant in numerous art projects. Petro Bevza was awarded the Diploma of the City of Kyiv for the best painting of 1994. He is a winner of numerous awards at national and international exhibitions. He is actively exhibited with personal art projects in Ukraine and abroad: "C'est moi. The Reality of Abstraction" at the National Art Museum of Ukraine (1995), painting series "Feodosia "(2002-2006), personal art project "Jordan" (2016-2017) at the Ukrainian Institute in America (New York), Odessa Fine Art Museum, Andrii Sheptytskyi National Art the Museum (Lviv), The National Folk Decorative Art Museum (Kiev), The Korsaks' Museum of Contemporary Ukrainian Art (Lutsk).
In 2019, The Korsaks' Museum of Contemporary Ukrainian Art released "Petro Bevza" album in the "Masters" series. Since 2017 he has been working on the painting series called "Inna", where he strives to embody the poetics of ambiguous abstraction. "On the canvas, in the surrounding space, in the installation, Petro Bevza works as if he is finding out what is important for himself - how to adapt this world, given to everyone from birth as a givenness, as a law; how to accept it, and make it "his own" according to his inner guidelines. He attentively looks at every tiny thing - whether it is the key to discovering secret knowledge or what we define by the word "happiness", understanding it as a state of inner grace and light "- Olha Lahutenko "Petro Bevza. Painting" (2011).
---
Color is one of the secretі of Petro Bevza. "The impressive depth and complexity of color, its quality as a physical thing, its tactility and sensuality are the results of long working on the method of painting technology. In Renaissance Europe the quality of color in a picture was really equated with jewellery. Petro Bevza accepts the challenge of the best masters of Renaissance by trying to comprehend color and texture as the main criterion of professionalism and also as means of artistic expressiveness in new context. Remaining the professional of high class, he creates the new secret of color, his own." (V.Bevza)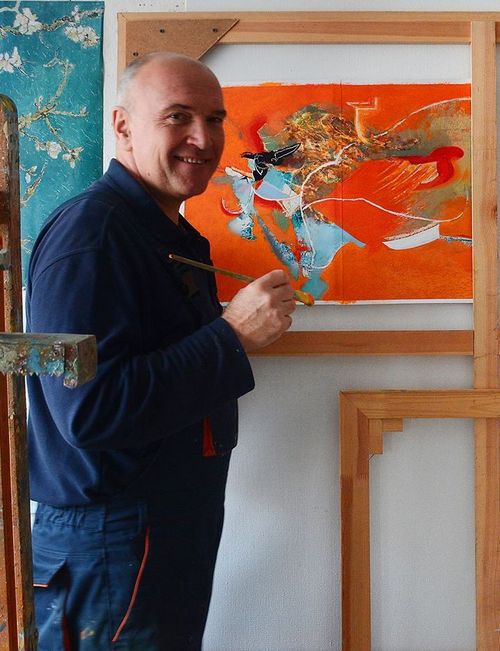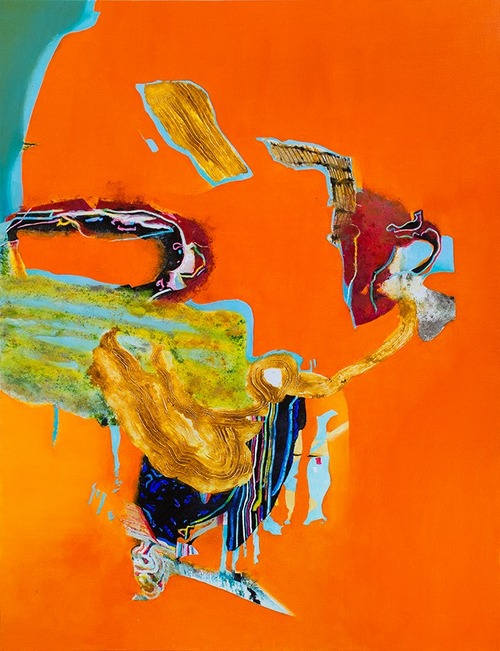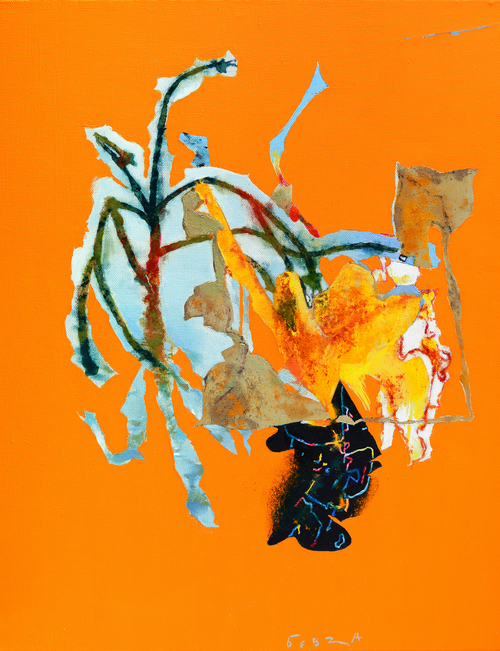 ROSA company together with the outstanding Ukrainian artist Petro Bevza has created an extraordinary colour of professional oil paints ROSA Gallery - Flame Orange by Petro Bevza.
Flame orange colour by Peter Bevza is the quintessence of light, bright orange, and fire. Created from a special pigment, it opens up wide possibilities for mixtures and adds expressiveness to the work.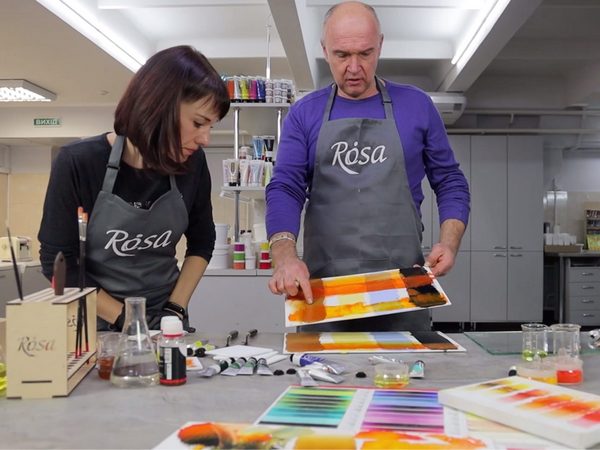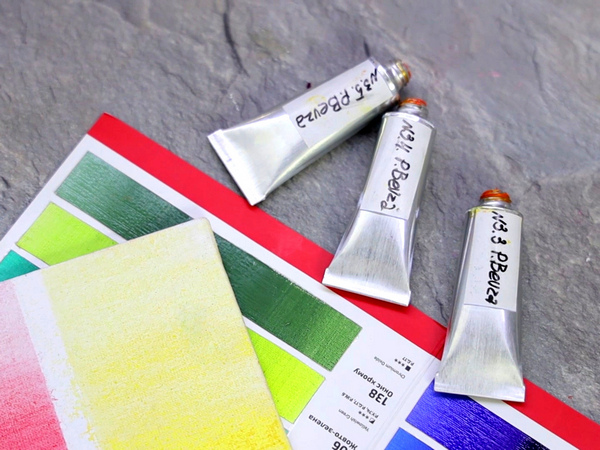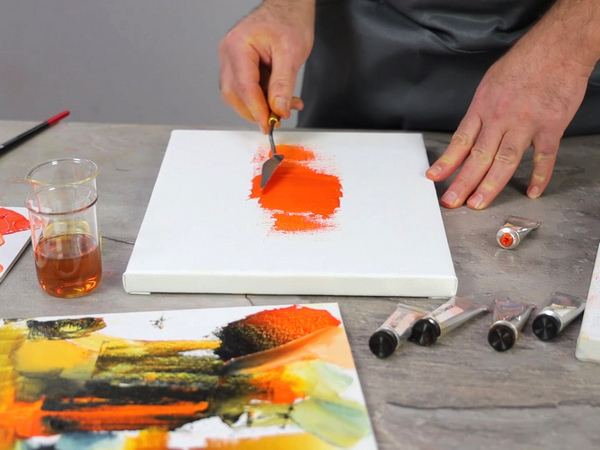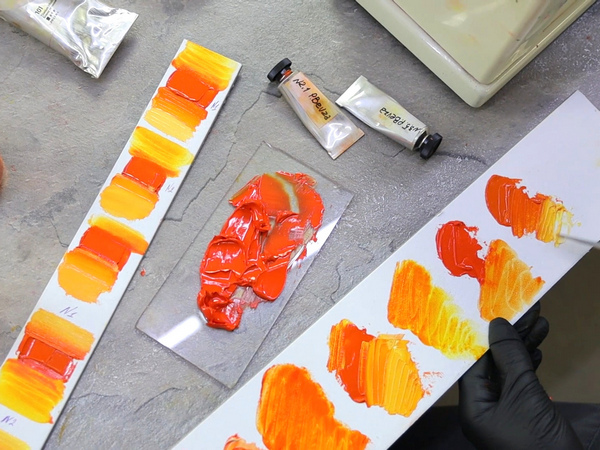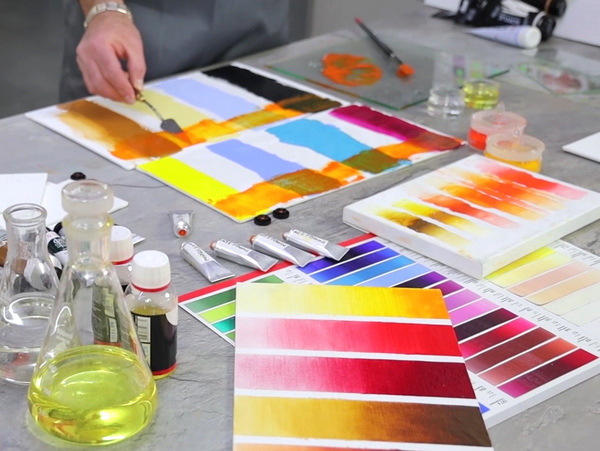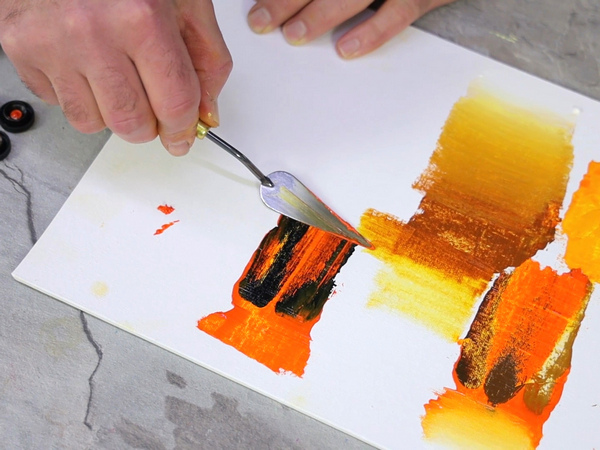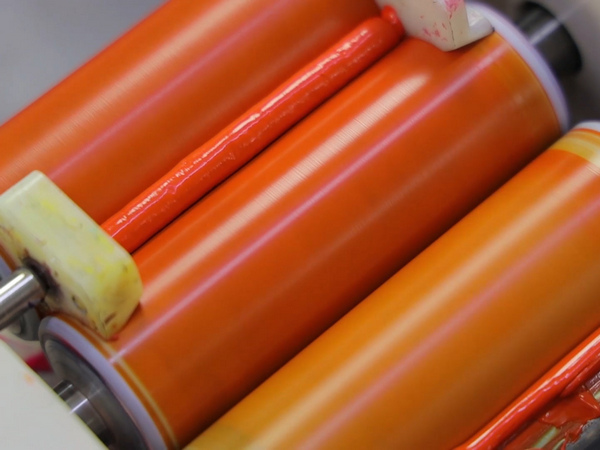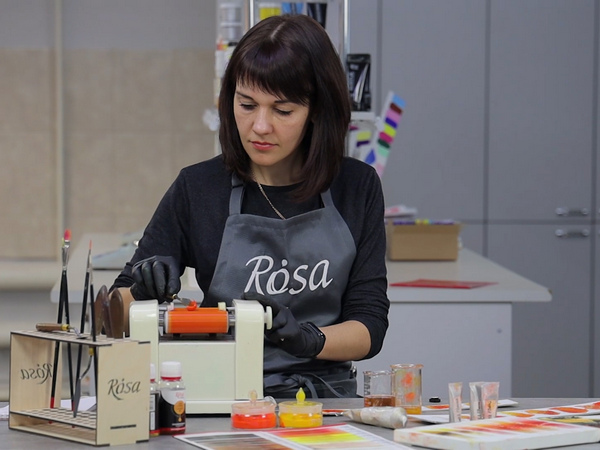 What does the author himself, Petro Bevza, say about his colour? "I dreamt of an orange colour that would have the solar power of yellow. Now, this colour exists. It is active and expressive not only when using the impasto technique, but also in tone – when glazed and tinted."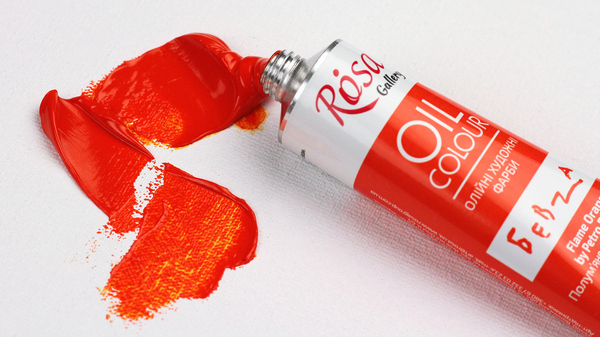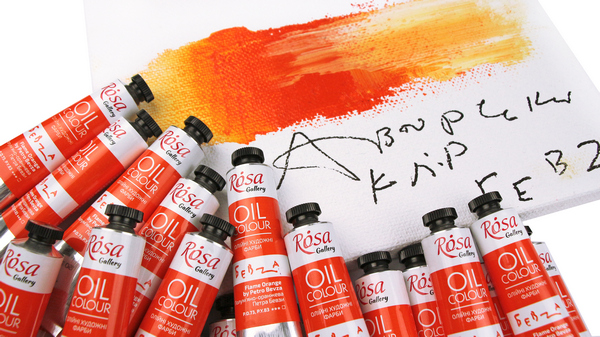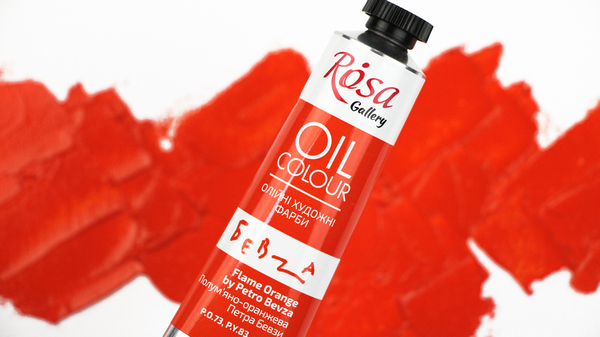 The author's combination of pigments provides a variety of this colour, it is saturated and bright in mass, and it is transparent and tender when glazed. The thick consistency of paint makes it possible to paint both in a thin layer and impasto.
The new colour is presented in a volume of 45 ml and ideally complements the existing palette of ROSA Gallery oil paints.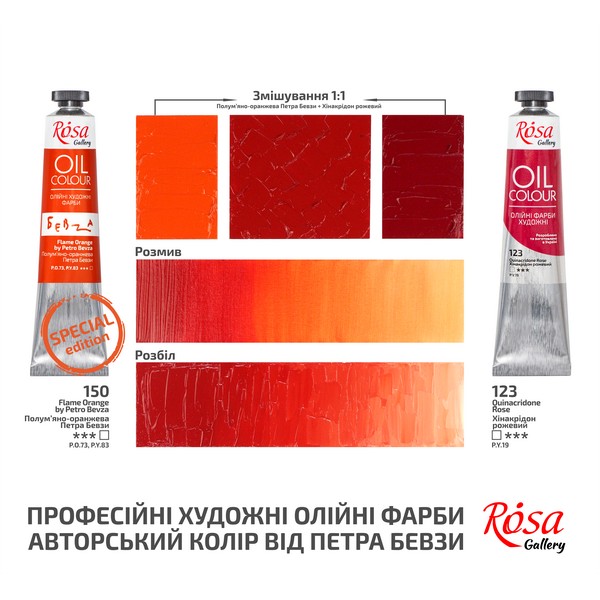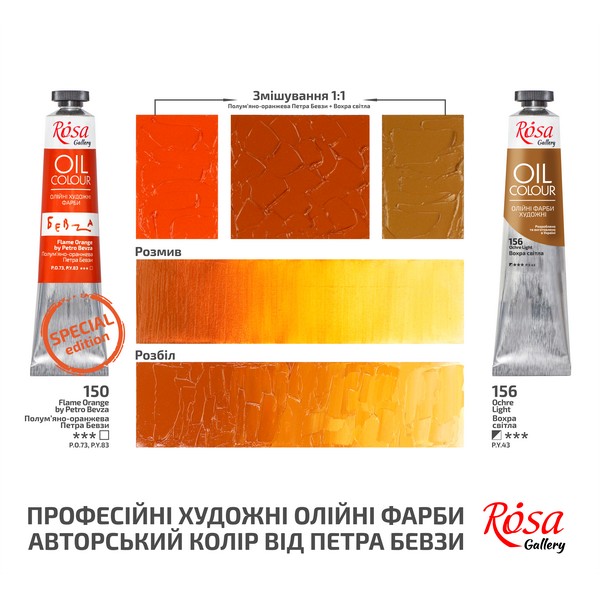 From the very beginning of his career, Petro Bevza professes the "art around us" principle and affirms the truth that real art is born of love. He, like no one else, understands that not only a person but every phenomenon has its own destiny, its own path, its own face, its own mission.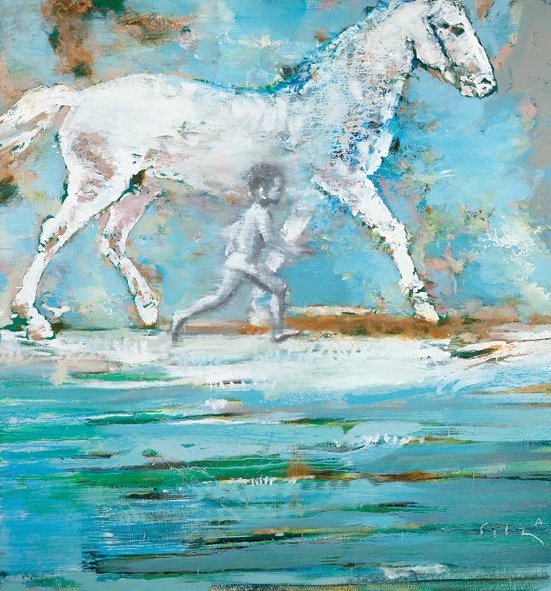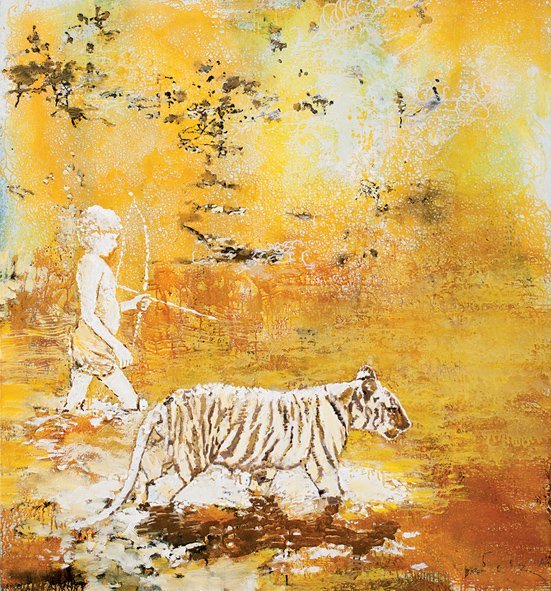 You will not find aggression or simulative effects in Petero Bevza's paintings. Instead, the artist organically combines figurative and non-figurative reflection of the found image and inner sensation. In his interpretation of the sacred, the distance between the heavenly and earthly worlds decreases, and in "ambiguous abstractions" the space of coexistence is filled with new essences and meanings.

This is evidenced by the art projects he has implemented «Реальність абстракції» (1995), «Et caetera» (1996), «Printemps d`Ukraine» (1997), «Sophic Symbols of Existence» (2000-01), «Spaces of Gravity» (2010), «Following the inner light...» (2014), «Yordan» (2016), "Another one" (2017) and others, where, in addition to painting, he turns to the art of the environment, installation, sculpture, video art, and photography.
(www.bevza.kiev.ua та www.msumk.com)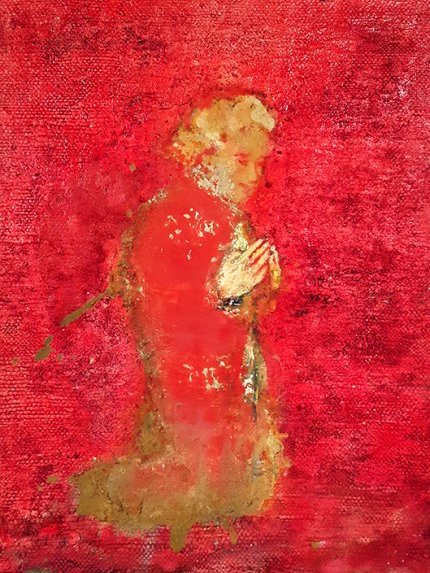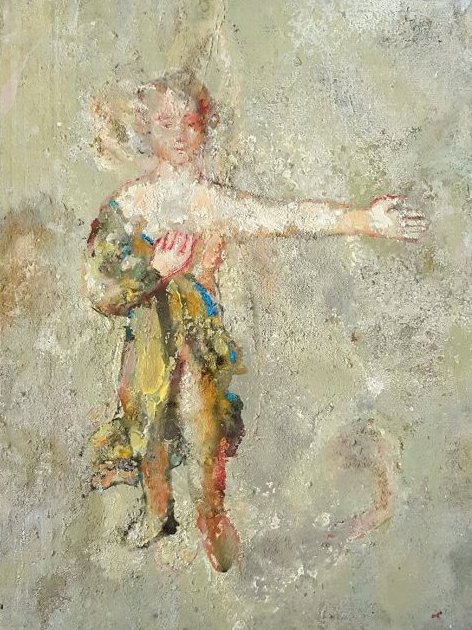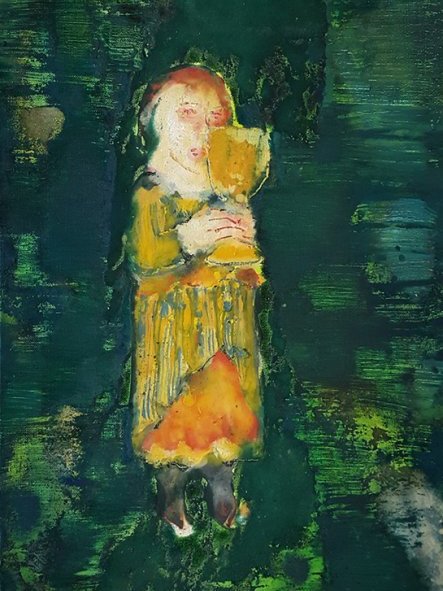 More information about Petro Bevza, his career, all the artist's projects can be found on the artist's website: www.bevza.kiev.ua and on wikipedia