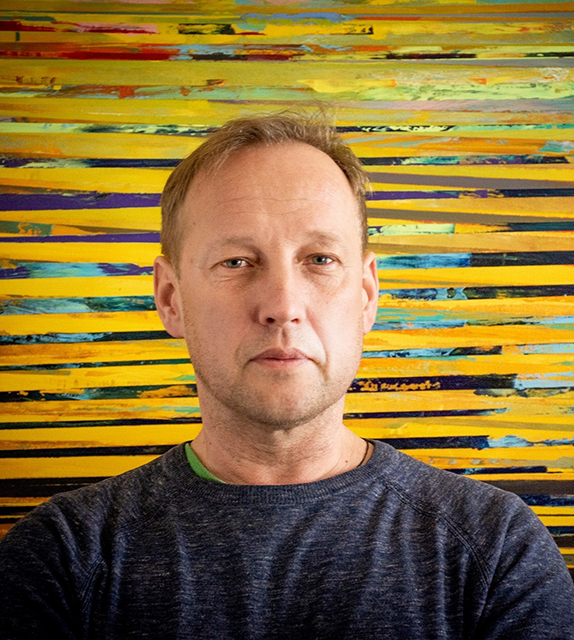 Serhiy Savchenko is a Ukrainian artist. He was born in Lviv. He graduated from Lviv College of Decorative and Fine Arts and Lviv Academy of Arts.
The artist works in the fields of painting, graphics, photography, video, animation, street sculpture, art objects. He was a participant in numerous international exhibitions and art events in Ukraine and the world. Serhiy is an active promoter of many art campaigns and events, a founder of the independent animation studio Savchenko Studio Production and Savchenko Gallery in Gdansk, Poland.
"Devoid of any complexes, eager to interact, Serhiy Savchenko works in a variety of different methods, styles, materials, and sizes; he is a parttime photographer; part-time video artist, an engraver of talent, but above all, he remains at heart a painter. Savchenko's oeuvres do not just range easily from the abstract to the figurative and all the way back, but rejoice in the many possibilities offered in between; and yet, in spite of it, there seems to exist a basic need to leave an "expressionist" trace of himself at the core of all of his paintings, like a reactionary cry off allegiance to his own self.
Certainties – so we are told are gone. Nihilism reigns. However, from an imaginary thresholds, Serhiy keeps on staring at the ruins, as if there was some real meaning in them. And he keeps on leaving traces behind – drawings, sketches, installations and above all paintings – in order for us to recollect that his urge to stare, to see, is ours as well."(Antonio Luis Ramos Membrive)
---
"Making art is always having contact with the irrational. An artist does not have to be able to explain exactly what he is doing and why. This area allows for indescribability. Awareness of what has been done can sometimes come much later after his work was created.
In my opinion, a work of art is a carrier of information of a special kind. It is a concentrate of visual knowledge and experience, often unrelated to temporal or spatial conventions. The main question facing the viewer: "Are you able to read the information that the artist has reproduced? And if so, how deep? " (S. Savchenko)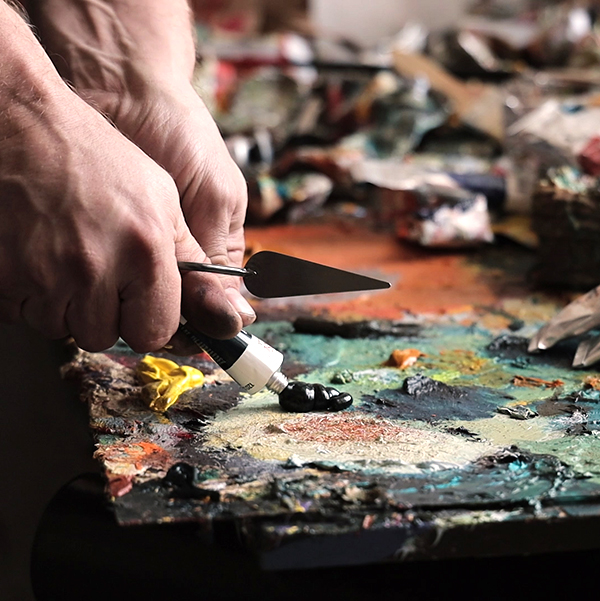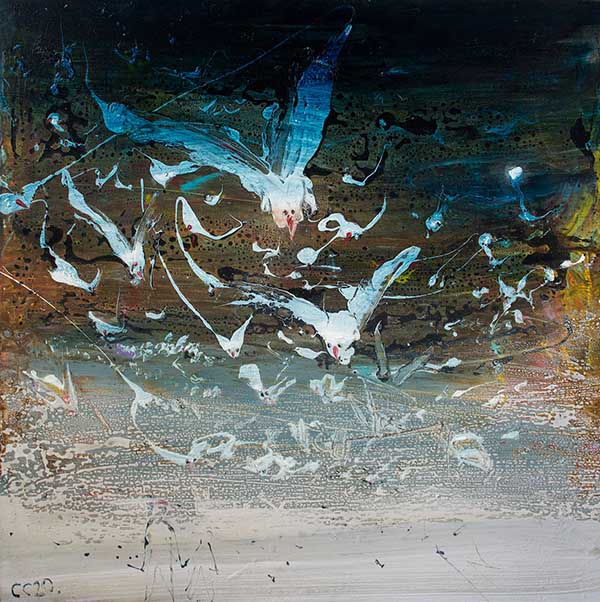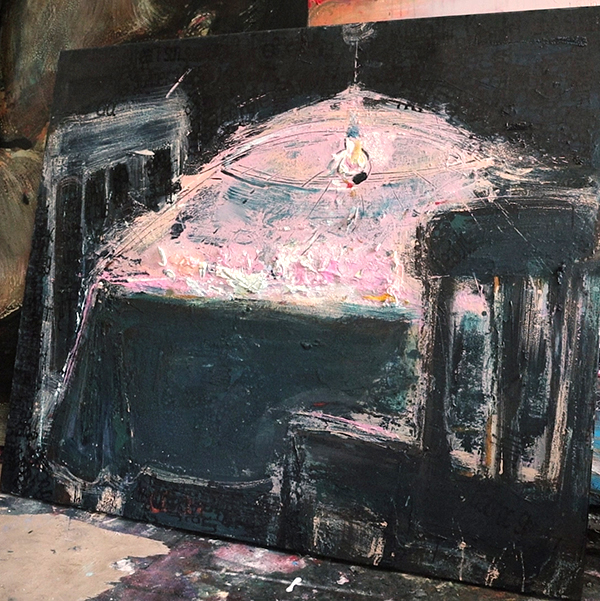 ROSA company together with the outstanding Ukrainian artist Serhiy Savchenko created a new vibrant colour of ROSA Gallery professional oil paints - Azure Black by Serhiy Savchenko.
Azure black is a combination of shades of almost opposite colours: dark cold blue and vibrant warm umber. Azure black adds nobility, sophistication and depth to the painting, and also allows the surrounding colours to look expressively and freely.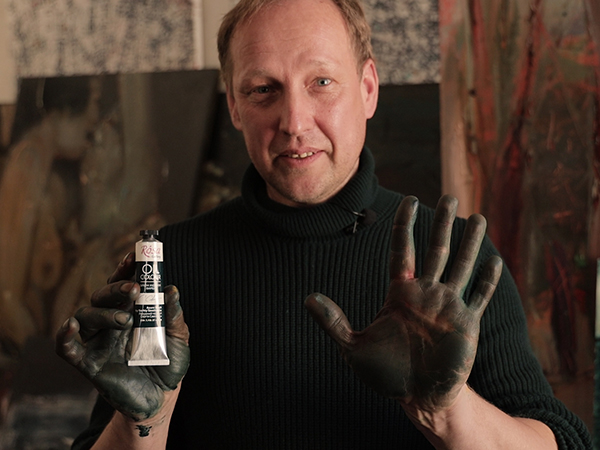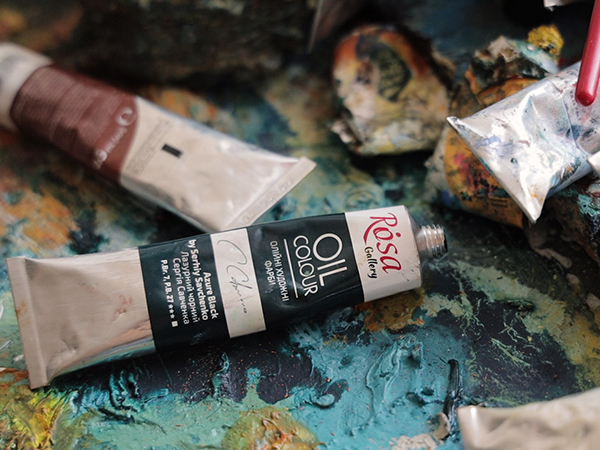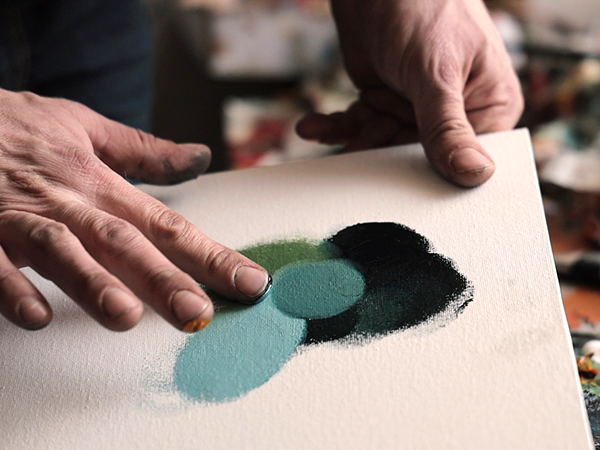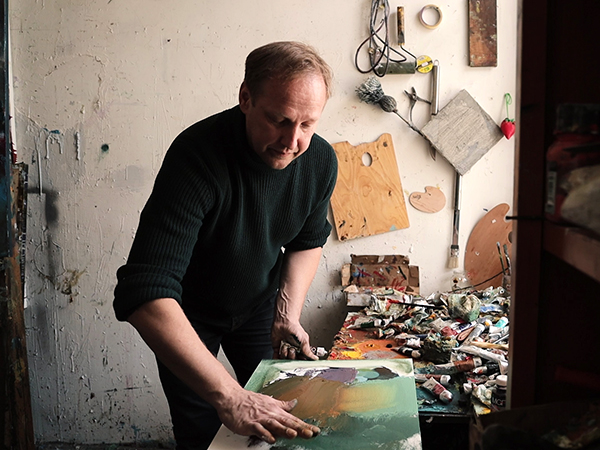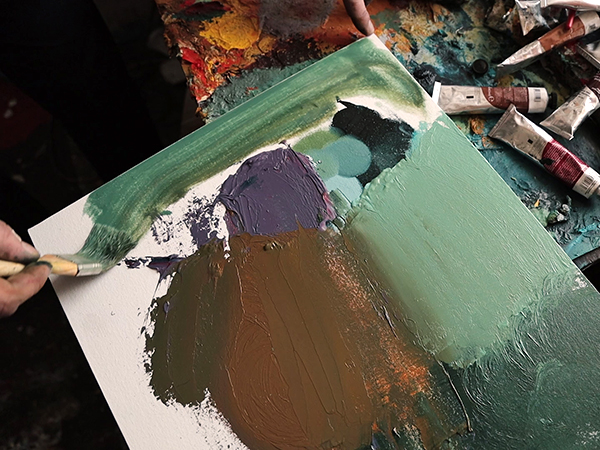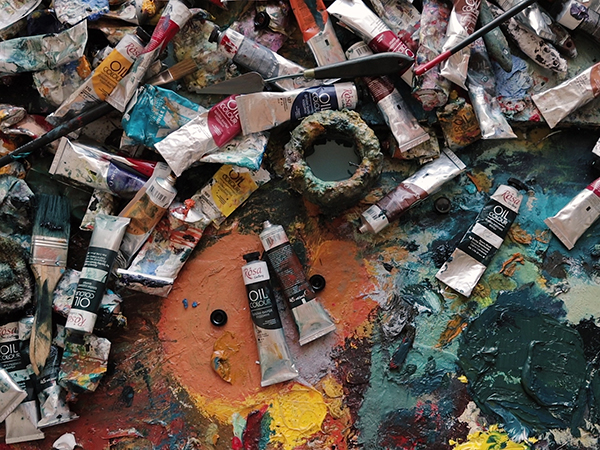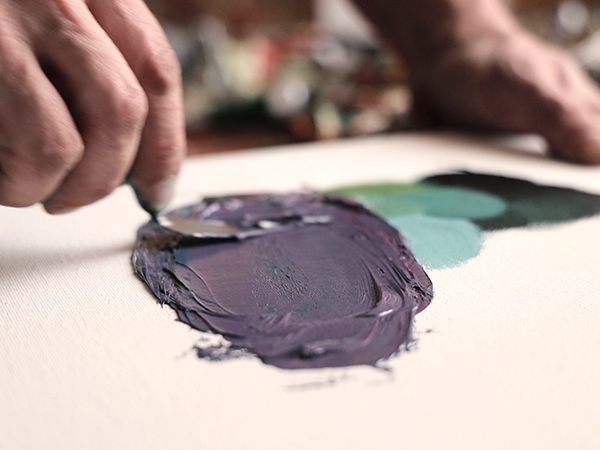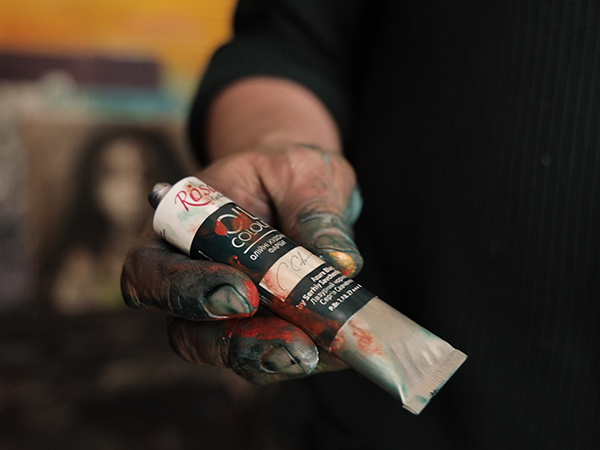 The author, Serhiy Savchenko, speaks enthusiastically about his colour: "This colour was supposed to become the quintessence of my impressions of northern nature, which started to fascinat me long time ago. These are deep blue nights and evenings, iron-grey flecks of sunrises with terracotta colours of warm earth tones. The shapely and austere brick walls with exquisite splashes of bronze-green on the spires of temples and the roofs of houses are aged like a fine wine. When we understand that there can be a whole world in an ordinary tube, then the paint becomes a real colour."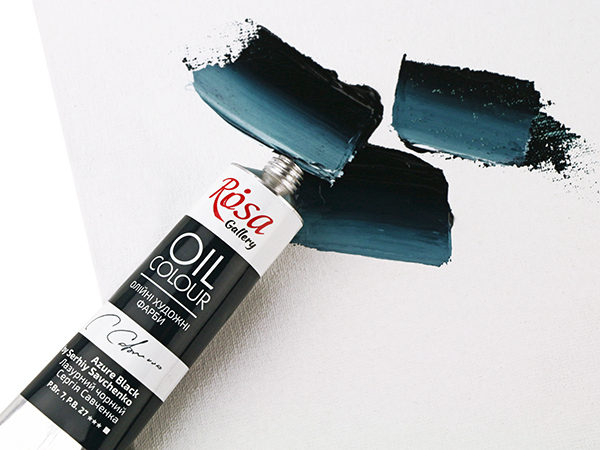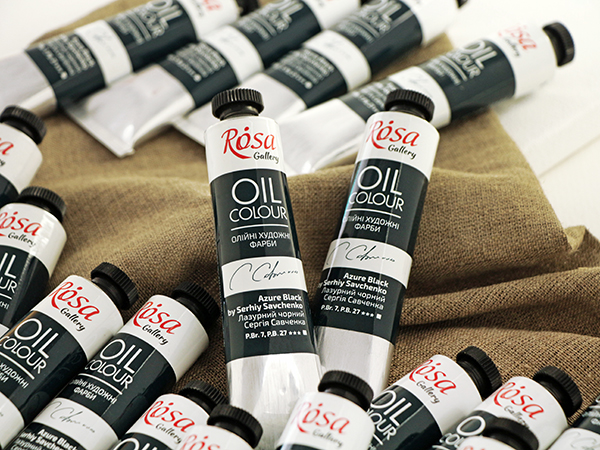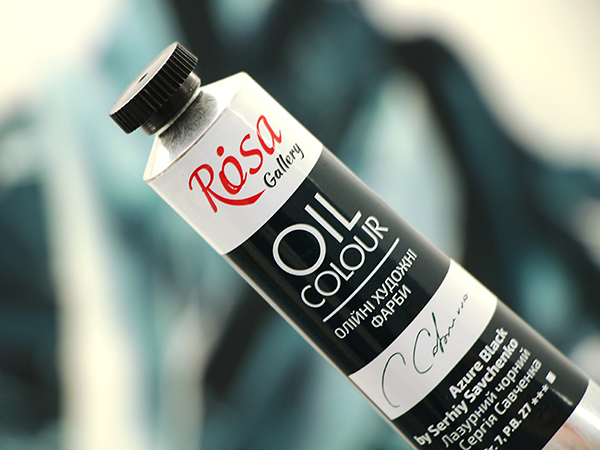 The author's combination of pigments distinguishes this colour in the ROSA palette: rich and vibrant in mass, reveals its blue-green tone when glazed. A wide range of shades and the ideal tone for painting cold deep sea, gloomy landscapes, mountain landscapes.
The new colour is presented in a volume of 45 ml and perfectly complements the existing palette of oil paints ROSA Gallery.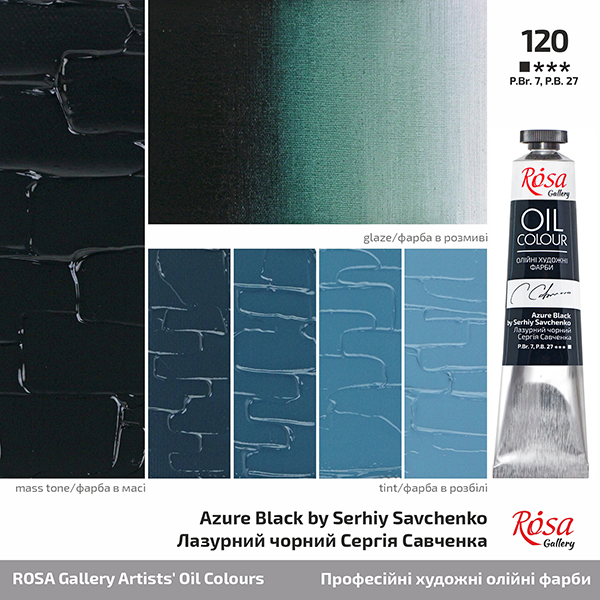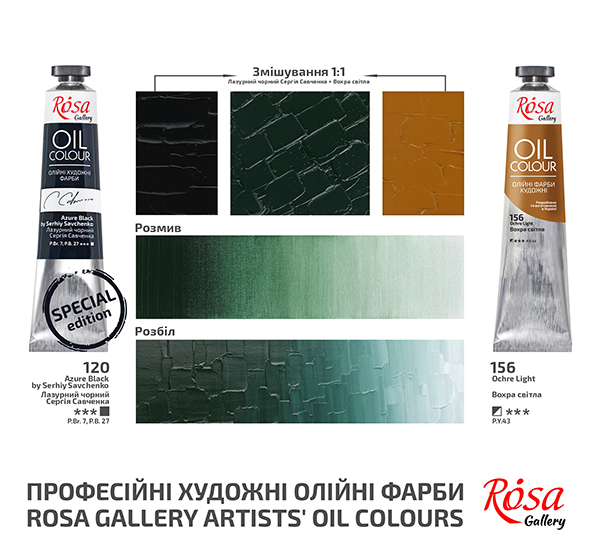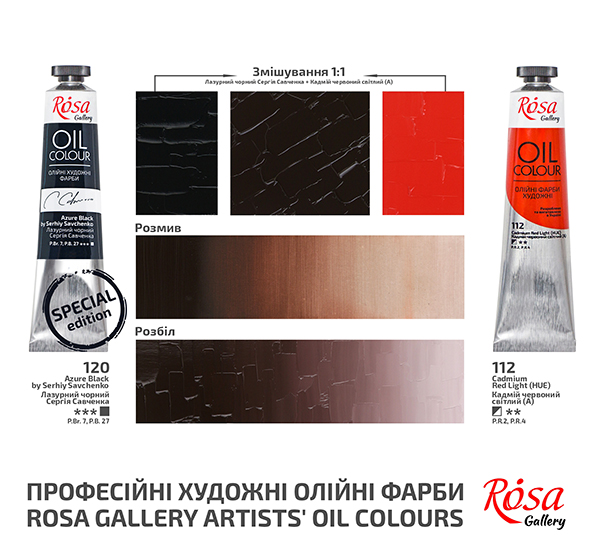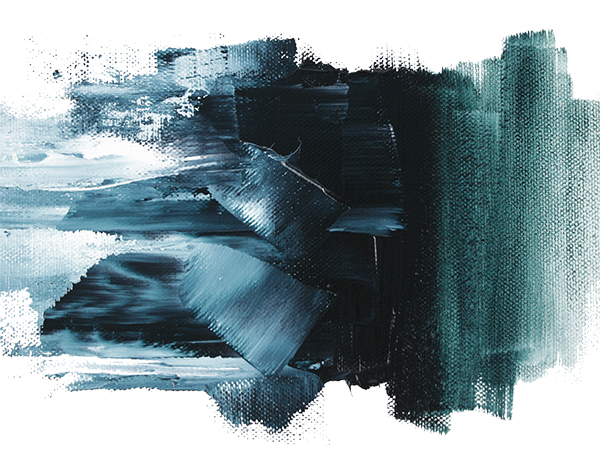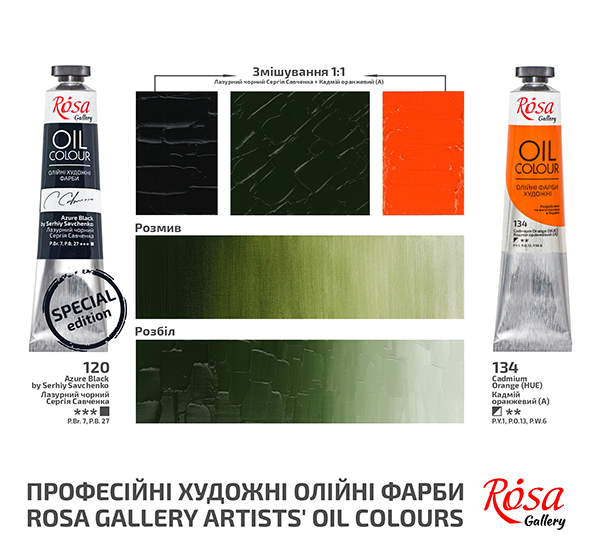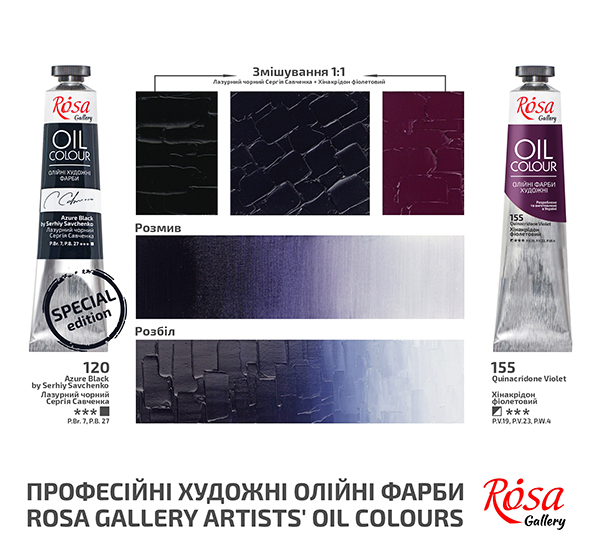 "Is it possible to understand the artist's idea through his work? Will it be possible to comprehend visually or tactilely the depth of the creative universe? Sometimes it is absolutely useless and even dangerous. Sometimes talent can be so explosive that can break your imagination into elementary particles. His talent is beyond space and time. Savchenko's art is like a suggestion of an easy journey, and in a moment you are already in the labyrinth of his experiences, that are monolithic and vulnerable, invariably different. Don't interpret Serhiy Savchenko, you just need to feel him.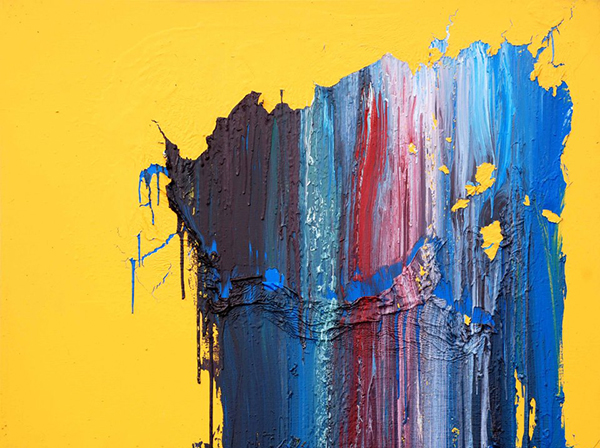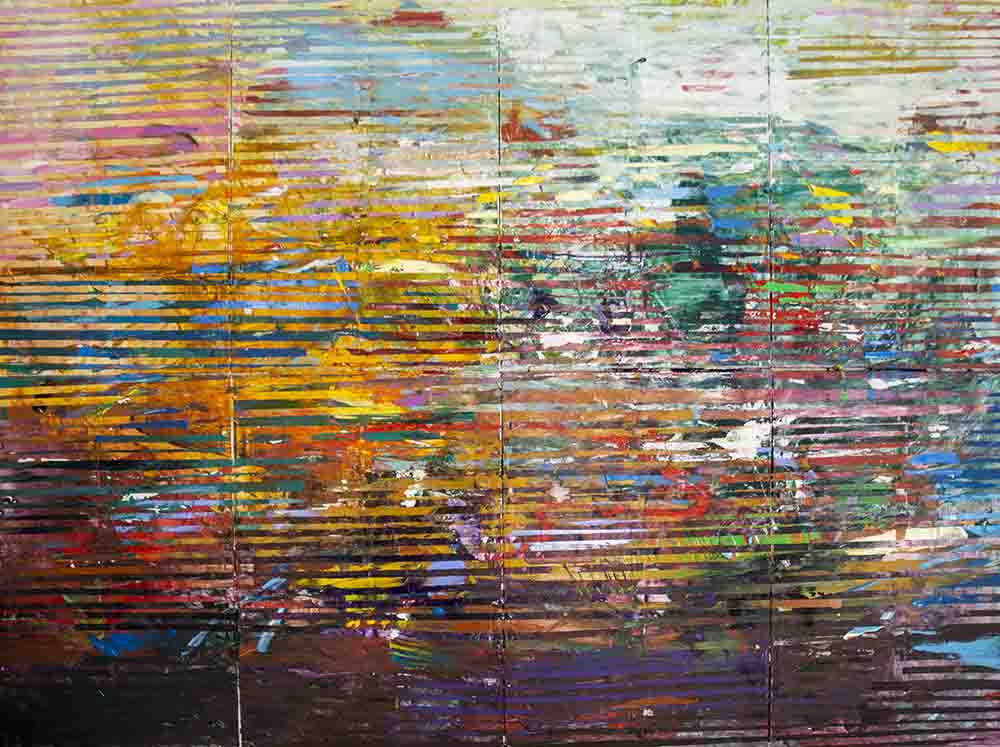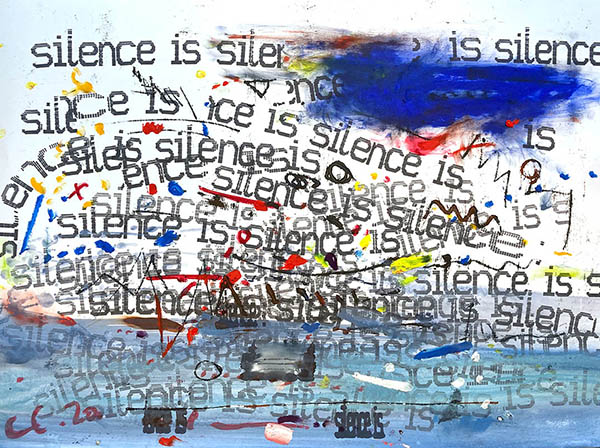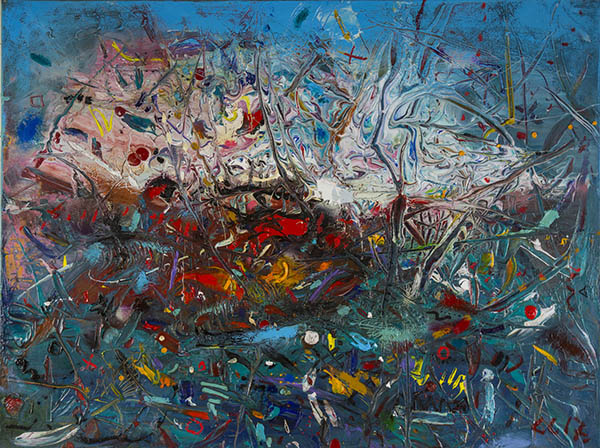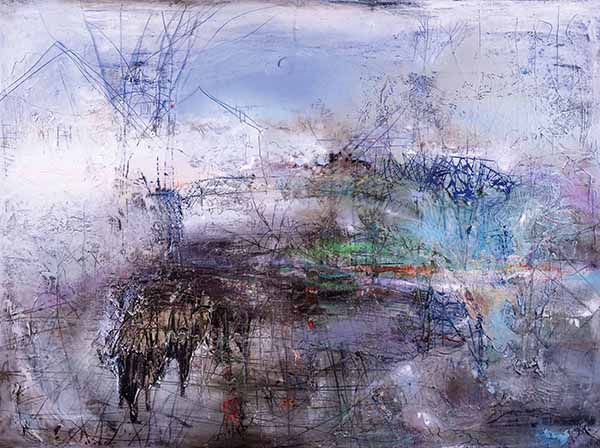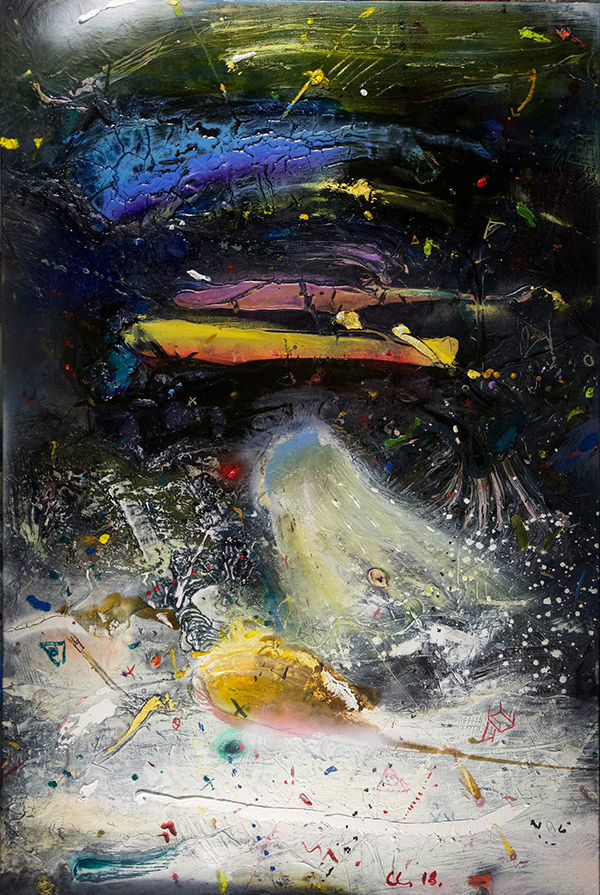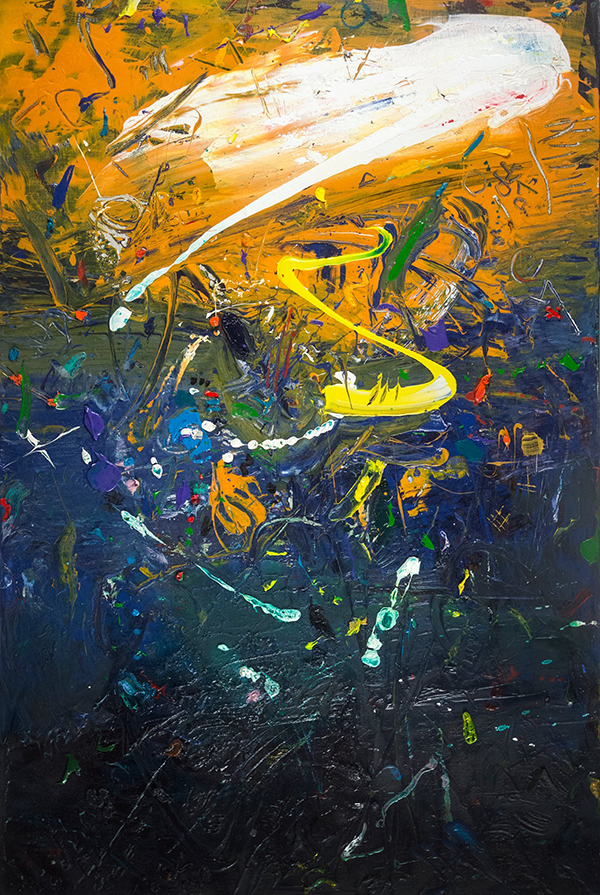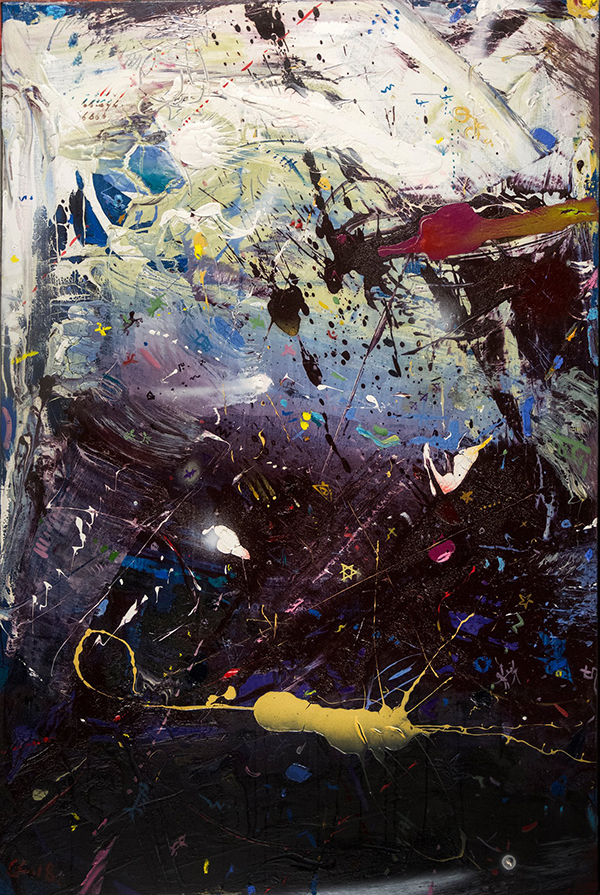 "Have you ever wondered what colour is the night? Is it black? Is it just black? At midnight and about five in the morning, when the moon is full or young, in a metropolis or in the wilds of a dense forest – it is different, is it not? Every night, its every moment has its own unique colour.
And what colour is your favourite music? And your feelings? What colour is your fear? Impa- tience? Desire? Trepidation?
Every moment of life is filled with specific colours which anyone can try to discern; however, not everyone is able to capture it. It is quite a different story with Serhiy Savchenko – the catcher and master of colours." (Julia Kaminska, art critic)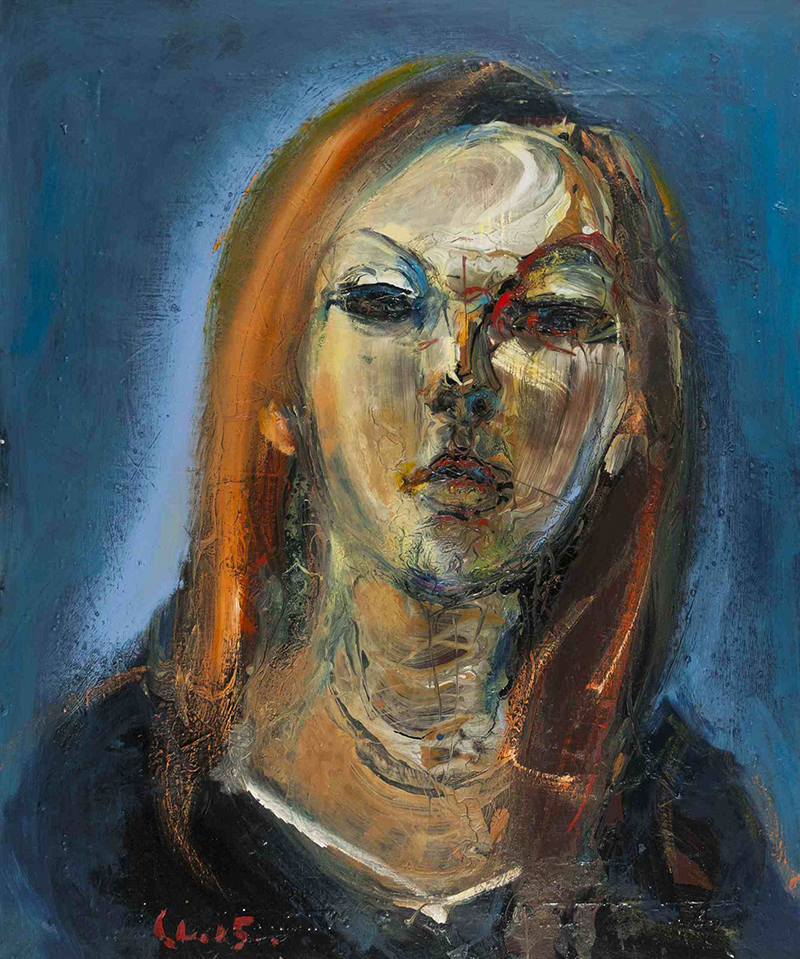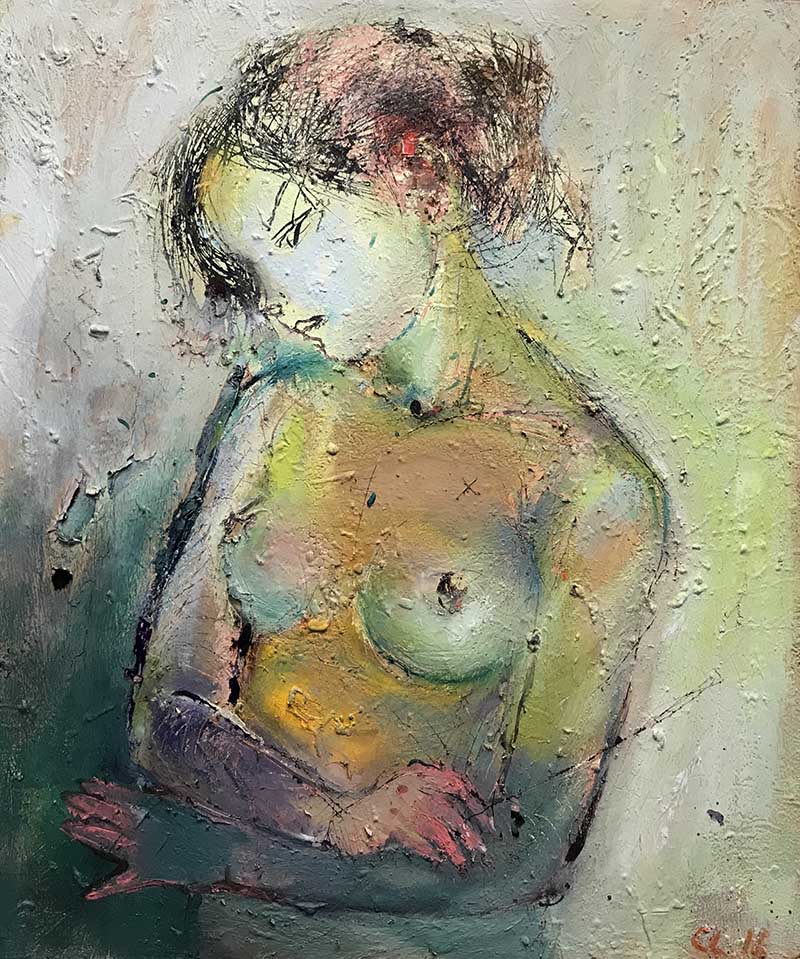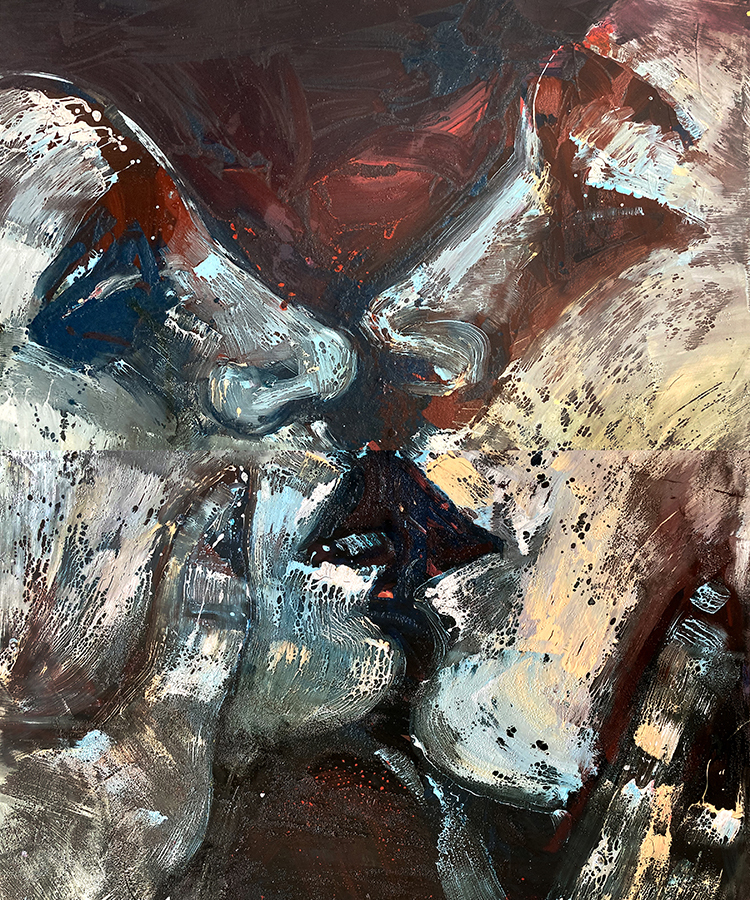 More information about Serhiy Savchenko, his career, all the artist's projects can be found on the artist's website: savchenkoart.com