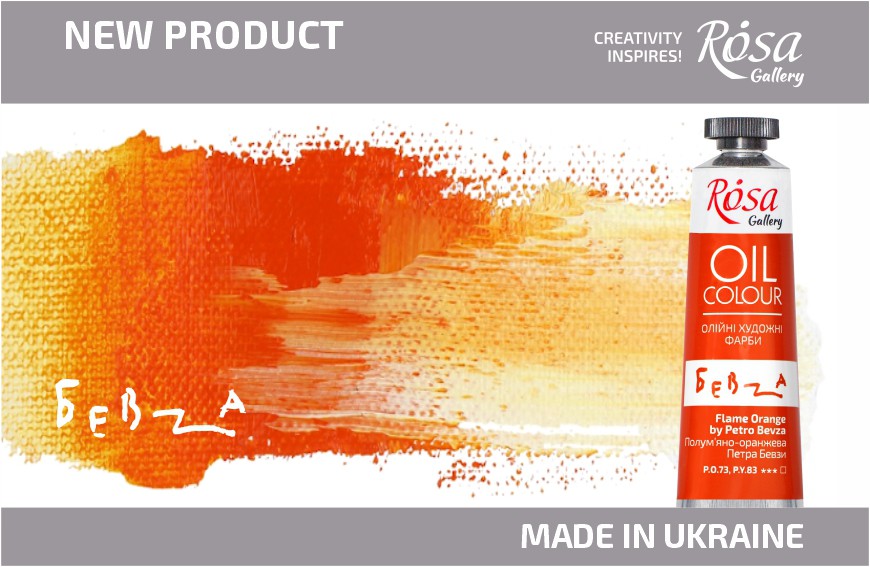 Incredible novelty!
ROSA company together with the outstanding Ukrainian artist Petro Bevza has created an extraordinary colour of professional oil paints ROSA Gallery - Flame Orange by Petro Bevza.
The author's combination of pigments provides a variety of this colour, it is saturated and bright in mass, and it is transparent and tender when glazed. The thick consistency of paint makes it possible to paint both in a thin layer and impasto.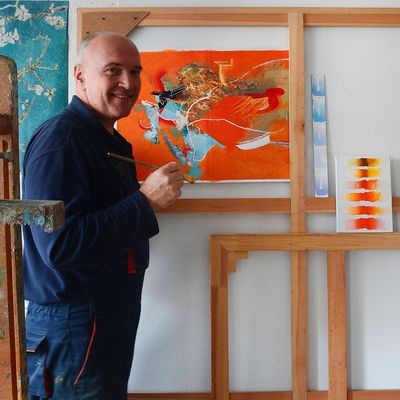 What does the author himself, Petro Bevza, say about his colour?
"I dreamt of an orange colour that would have the solar power of yellow. Now, this colour exists. It is active and expressive not only when using the impasto technique, but also in tone – when glazed and tinted."
The new colour is presented in a volume of 45 ml and ideally complements the existing palette of ROSA Gallery oil paints.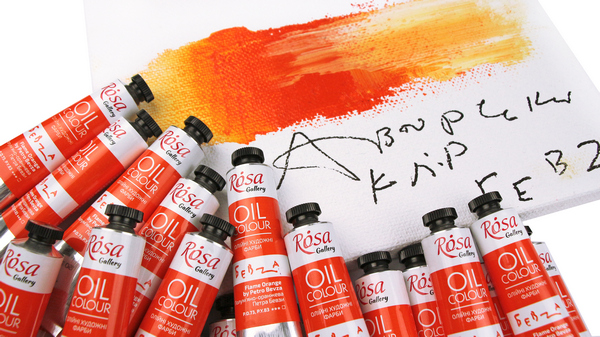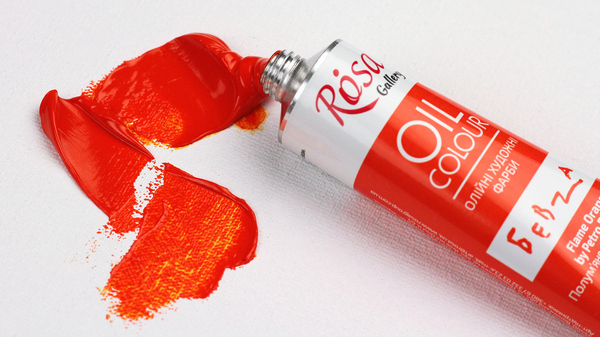 Main features of ROSA Gallery professional oil paints:
• Unique clear and vibrant colour
• Pigments of high quality; glazed or mixed with white this paint shows a lot of shades
• Thick consistency perfectly keeps the shape of the stroke and makes it possible to paint both in a thin layer and impasto technique.
Thank you, Mr. Peter, for your collaboration and trust! Together we make the Art History of Ukraine with enthusiasm and inspiration!
Flame orange colour by Peter Bevza is the quintessence of light, bright orange, and fire.
Created from a special pigment, it opens up wide possibilities for mixtures and adds expressiveness to the work.

More details:
Flame Orange ROSA GALLERY by Petro Bevza  Cooperation ROSA and Petro Bevza  Author's color video