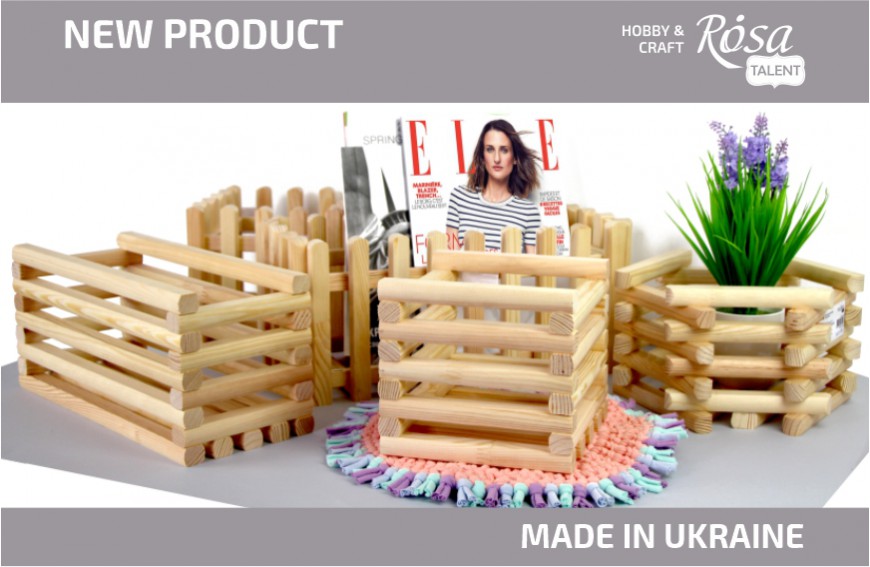 We are glad to present you a novelty of decor - decorative boxes made of a natural pine tree from ROSA TALENT, which can serve not only as an element of decor but also as a practical thing in the interior. Use them to create flower arrangements, as a stand for plants, for storing fruit, decorating a gift, or storing children's toys.
Pick the desired size and shape to suit your needs:
• Hexagon - 26x24x15cm
• Rectangular: 41x19x18cm and 35x16.5x15.5cm
• Square: 20x20x18cm and 18x18x15.5cm


Thanks to the smooth, even surface, wooden boxes can be easily decorated in different techniques: painting, decoupage, craquelure, marbling, gilding, etc. Fans of minimalist nature decor can use them without decoration. If the item is actively used in everyday life, we recommend covering the surface with a protective varnish for wooden products in order to preserve its original look for a longer time.
Properties of decorative boxes from ROSA TALENT:
• Material: pine tree
• Three shapes: rectangular, square, hexagon
• 5 sizes
• Attractive look allows you to use the box without decorating
• Environmentally friendly product
Decorative boxes from ROSA TALENT are a combination of practicality and creativity!