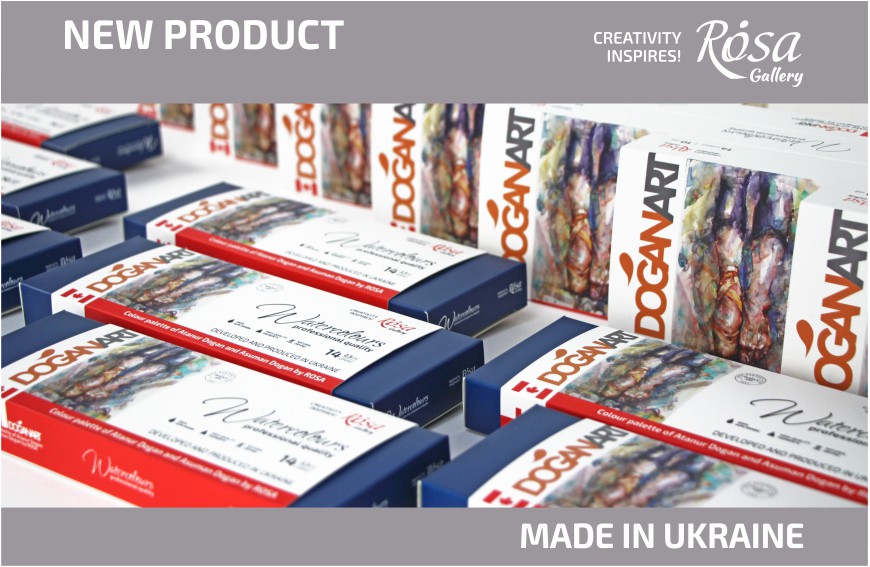 Meet the DOGANART&ROSA Professional Watercolour Set with the colour palette of famous artists Atanur and Asuman Dogan, founders of the International watercolour society IWS.
All of Atanur Dogan's works are filled with fantastic dynamics, strong energy, and genuine deep emotions. The extraordinary eloquent painting "Ballerina's feet" became part of the package design of DOGANART&ROSA Watercolour Set.
We sincerely thank Atanur Dogan for this first joint step towards collaboration with the world watercolour masters and we are pleased to submit new sets of DOGANART&ROSA Professional Watercolour to the world.
The king of palette from Atanur Dogan is cobalt turquoise. This is a fresh colour with a granulation effect that is made on a natural pigment, which will help to create extraordinary mixtures and add expression to every work.
• Set of 14 colors in 2.5 ml pans in a metal casе
• Set of 14 colors in 10ml tubes in a wooden case
The selection of Atanur and Asuman Dogan`s favorite colours is perfect choice for artists seeking for a palette that will help to express the frantic energy and deep emotions on paper.
DOGANART&ROSA Watercolour paint sets combine the experience of the world watercolor masters and professional paints made by highly qualified Ukrainian technologists of high quality raw materials.