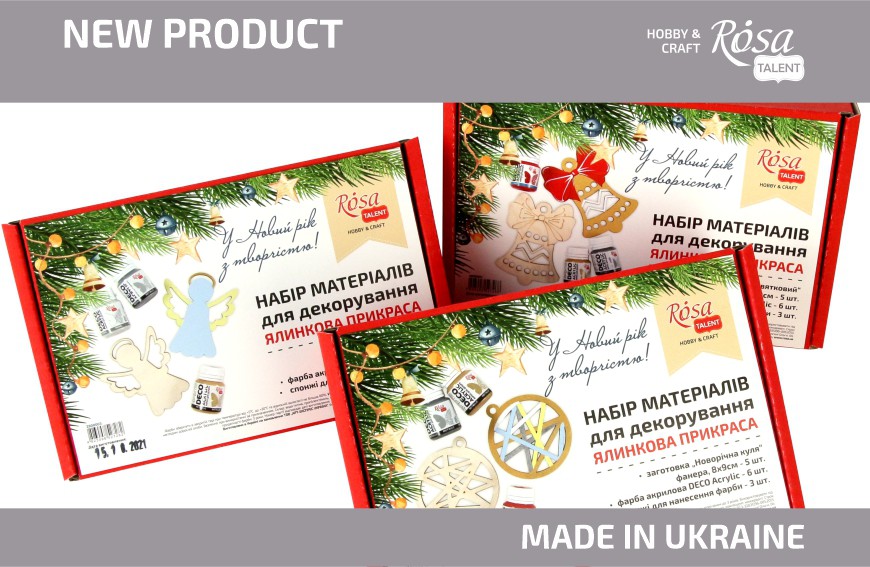 Get ready for the Christmas holidays with ROSA TALENT!
Christmas holidays are just around the corner! New kits are a great chance to create handmade ornaments for the Christmas tree or prepare a gift for a loved one for the holiday.

Decorating kits "Christmas tree ornaments" are complete kits of necessary materials for creating Christmas tree ornaments with your own hands, a cool gift for creative people and children.
Each kit includes a nice cardboard box with the following items:
• Plywood blanks for painting: "Festive bell", "Christmas ball", "Angel"
• 6 popular Christmas ROSA TALENT acrylic colours for decor;
• Foam Sponge;
• Linen cord for hanging, 1.5 mm.

Paint the blanks in one colour or create various patterns in popular Christmas colours, embody your creative fantasies and enjoy the result.
Decorating kits are a great option to spend long winter evenings creatively and make a unique Christmas tree ornament.