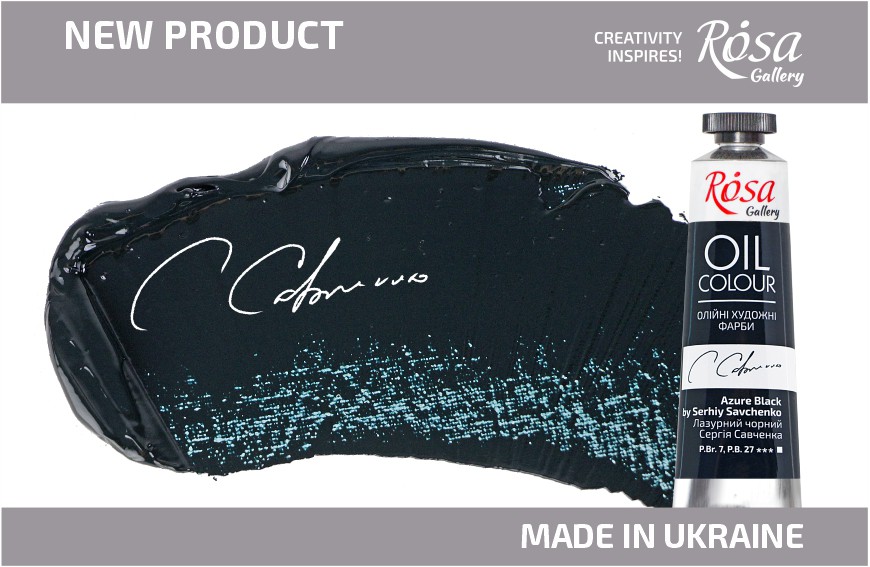 ROSA company together with the outstanding Ukrainian artist Serhiy Savchenko created a new vibrant colour of ROSA Gallery professional oil paints - Azure Black by Serhiy Savchenko.
The author's combination of pigments distinguishes this colour in the ROSA palette: rich and vibrant in mass, reveals its blue-green tone when glazed. A wide range of shades and the ideal tone for painting cold deep sea, gloomy landscapes, mountain landscapes.
The author, Serhiy Savchenko, speaks enthusiastically about his colour:
"This colour was supposed to become the quintessence of my impressions of northern nature, which started to fascinat me long time ago. I wanted it to be a pitch dark blue colour - northern nights, cold steel sea, but which would contain the warmth of the earth, clay and terracotta. "

Main properties of Azure Black oil paints from ROSA and Serhiy Savchenko:
• Unique rich and vibrant blue colour with umber undertone.
• High-quality pigments provide amazing colour shades when colours are diluted or whitening.
• Rich consistency perfectly holds the dynamics of a stroke and is perfect for both classic painting and impasto.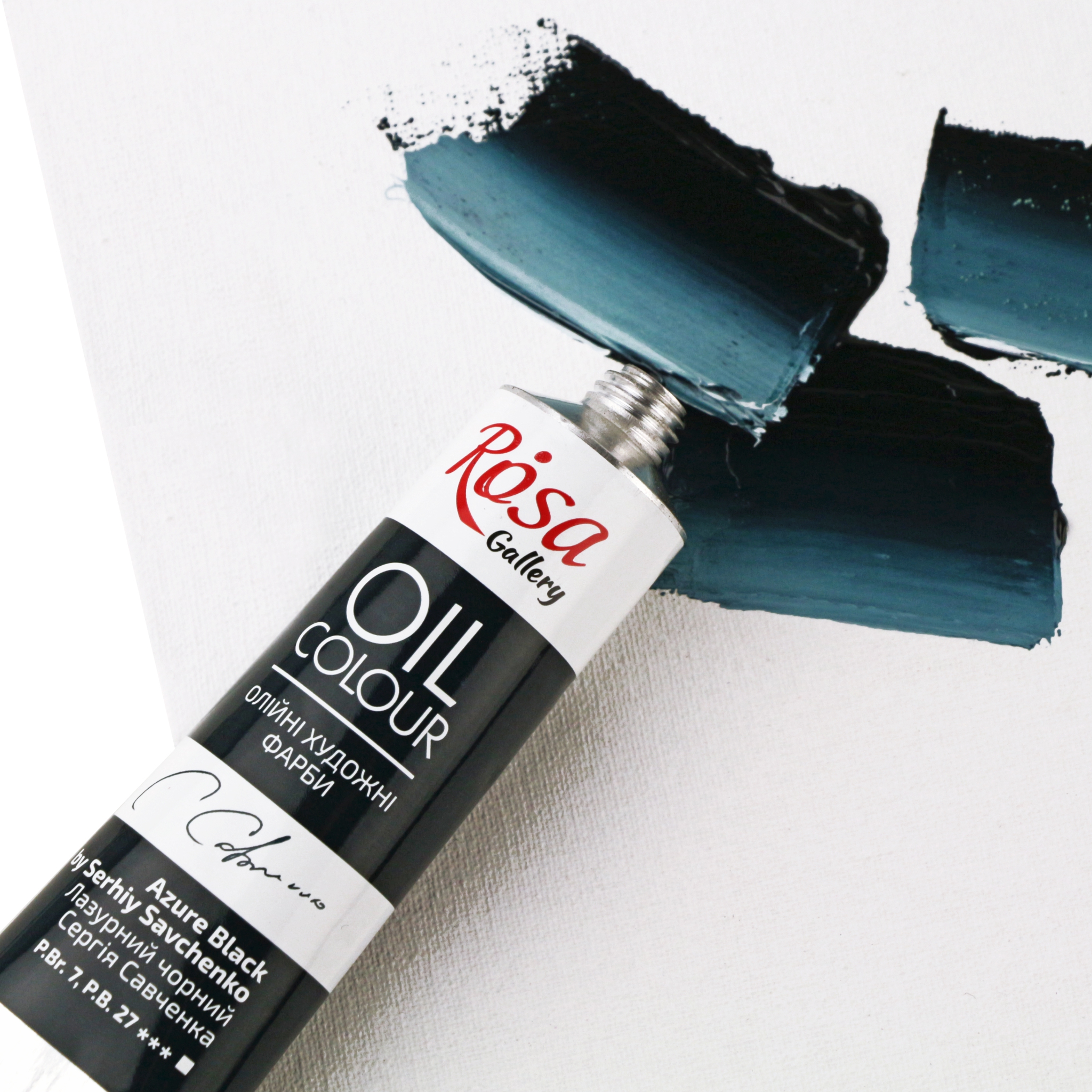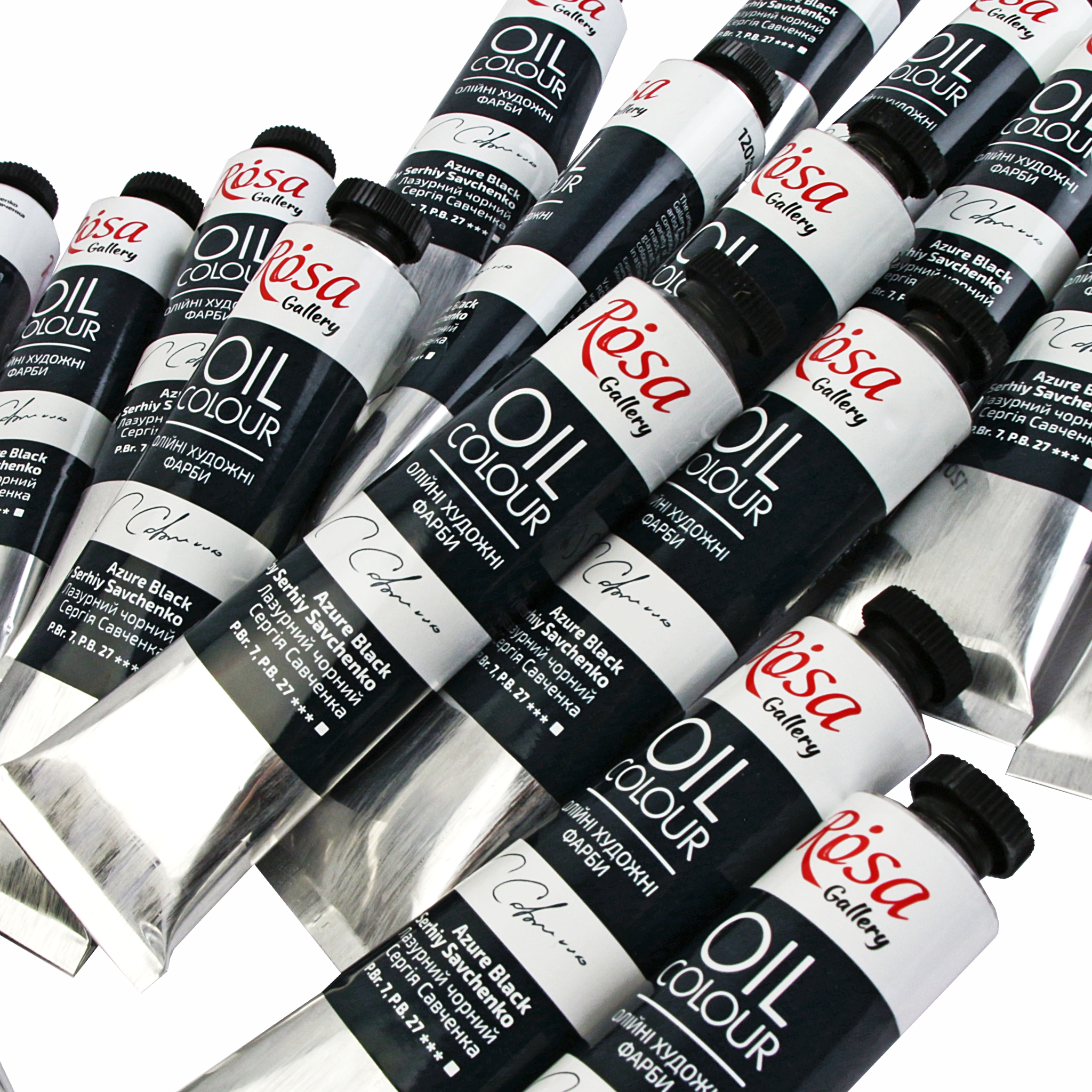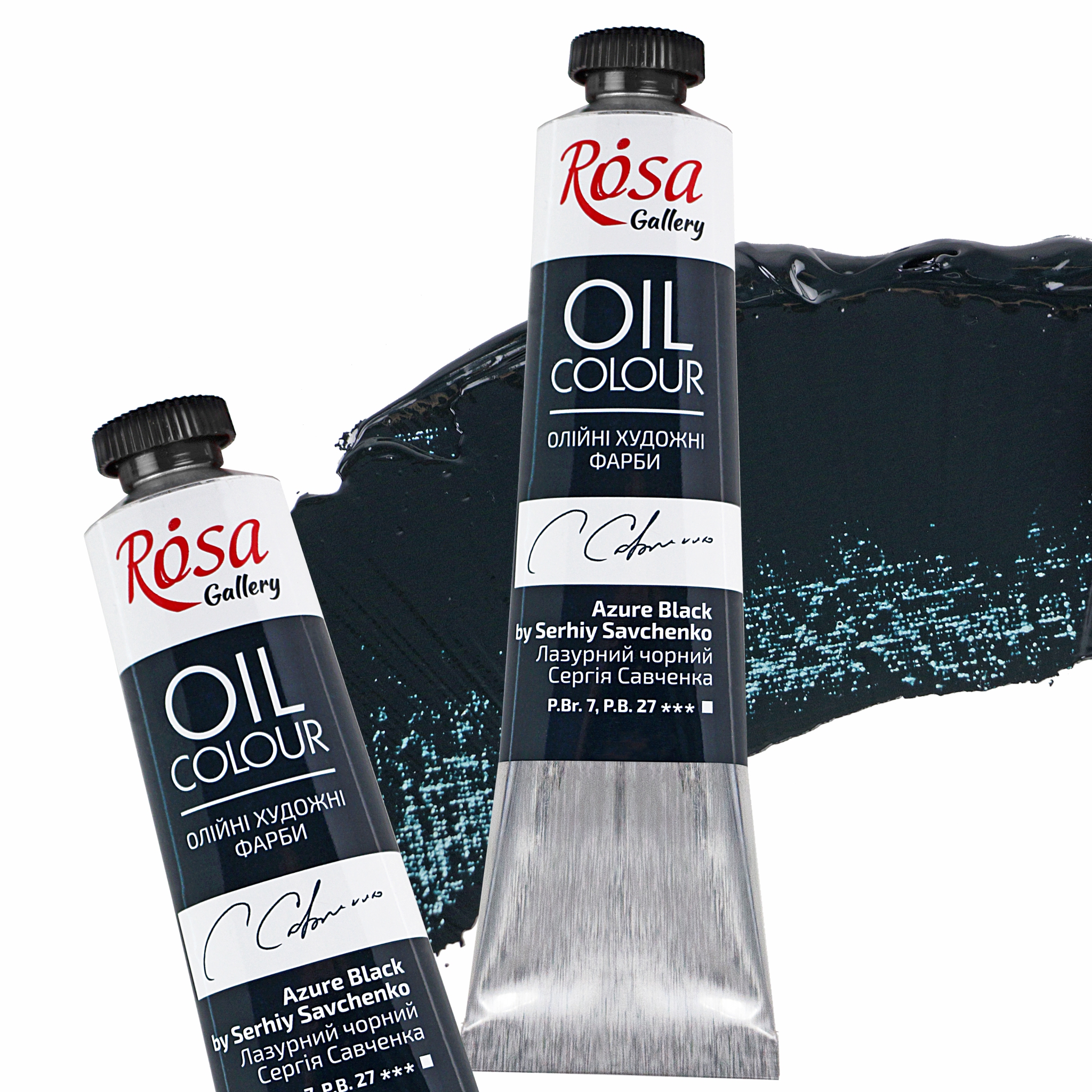 Azure black is a combination of shades of almost opposite colours: dark cold blue and vibrant warm umber. Azure black adds nobility, sophistication and depth to the painting, and also allows the surrounding colours to look expressively and freely.
The new colour is presented in a volume of 45 ml and perfectly complements the existing palette of oil paints ROSA Gallery.
More details:
Azure black oil paint ROSA Gallery by Sergey Savchenko